ST. PAUL, MN —When it comes to how to best treat the Earth, we are constantly informed about what is acceptable and what is not.
However, how much of that advice is based on reality, and how much is just a myth? Here are some green myths that people still come across every day:
Myth 1: Hand-washing dishes saves water and energy.
Dishwashers are getting better and better at conserving electricity and water. New Energy Star-qualified models utilize half the energy and a quarter of the water of hand-washing.
The efficient way to use it is to scrape or wipe the dishes first before putting them in the dishwasher. Don't rinse them since it'll only act as an unnecessary waste of water and energy.
Myth 2: Turning your computer on and off wastes energy.
According to Energy.gov, turning it off saves more energy. They suggest if you aren't using your computer for more than 20 minutes, turn off only the monitor. But, if you won't be using it for more than 2 hours, turn off both the CPU and the monitor.
It is best to unplug your laptop, cell phone and other similar electronic gadgets after being completely charged to save more energy and money.
Myth 3: Water-saving toilets are ineffective.
Toilets consumed 3.5 gallons or more of water per flush before 1994. U.S. manufacturers modified existing toilet technology to function with less water to satisfy the energy/water-efficiency regulations (1.6 gallons).
As technology advanced, the toilet's performance increased as well. Modern high-efficiency toilets flush as they should and can save a significant amount of water. Look for the EPA WaterSense label on toilets, which means the product has passed both the federal government's water efficiency and performance tests.
Myth 4: "Natural," "eco-friendly," or "green" products are healthier for the environment.
These labels mean nothing. They're words that marketers sometimes use to entice customers that look for ecologically friendly or healthy items. The labels can persuade customers that a product is greener or healthier than it actually is.
Before you go shopping, educate yourself on what to look for and how to distinguish between greenwashed and genuine items.
Myth #5: Paper bags are better for the environment than plastic bags.
Unlike plastic bags, which have a lower recycling rate, block rivers, and endanger marine creatures, many people feel that paper is a more natural product, making it a better option for the environment. In reality, the situation is even more complicated. During their lifetimes, both paper and plastic have significant environmental consequences.
Paper manufacturers emit more greenhouse gases and consume more energy and water compared to plastic production. Both paper and plastic bags are made using hazardous substances. Therefore, the best option is to avoid using throwaway bags entirely and use reusable, long-lasting bags produced from recyclable materials instead.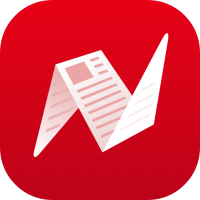 This is original content from NewsBreak's Creator Program. Join today to publish and share your own content.