FALCON HEIGHTS, MN — In September last year, the City Council approved a resolution to accept the feasibility report and order a public hearing for the 2021 Pavement Management Program.
The proposed project includes mill and overlay, spot curb replacement, and utility improvements.
In early October, the city sent the first mailing with additional information and notice of a public hearing to residents near affected areas. Then, a second mailing was sent to correct an error in the initial notice, wherein the Tatum Street portion of the project was not included.
At the hearing on October 28, the council moved to order plans and specifications for the full extent of the proposed project. A second hearing was held, and residents were notified after the project was ready for final review and approval.
Later on, the council awarded the contract to Molnau Trucking, LLC on February 10 for $964,222.53.
The project schedule is as follows:
June 1 – Lindig St., Tatum St., and Lindig infiltration basin
June 13 – Asbury St., Arona St., Simpson St., Ruggles St., Pascal St., Crawford Ave., Albert St.
Late June/July –Fry St., St Marys Street, East and West Snelling Dr.
Mid-July – Complete restoration
Fall - Assessment hearing
Weather will be a factor, and the schedule will likely change as the season progresses. All residents are encouraged to sign up for notifications for schedule changes and other updates. To sign up, visit https://www.falconheights.org/?splash=http%3a%2f%2fcityofroseville.com%2flist.aspx&____isexternal=true.
You can also view a detailed project schedule at https://www.falconheights.org/home/showpublisheddocument/2554/637565808753370000.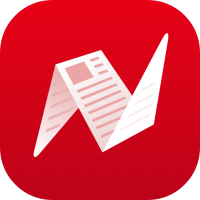 This is original content from NewsBreak's Creator Program. Join today to publish and share your own content.