MINNEAPOLIS, MN — Reduce waste, love your stuff, shop smart and other decisions can preserve our environment.
People, your decisions impact our environment. Start from yourselves and make a difference in your community. Here are some simple actions you could do:
1. Reduce waste
Approximately 1,500 single-use bottles of water have wasted our environment. Use a reusable bottle now, and stop the health and environmental impacts related to manufacturing, use and disposal of single-use plastics.
2. Love your stuff
Commit to switching one single-use plastic bags in your home to a reusable alternative, for example by bringing your own food storage containers, or using your own shopping bags.
3. Shop smart
Avoid plastics, reduce pollution. Say no to plastics by choosing the alternatives. In addition, single-use plastics are bad for people and the environment because plastics release toxins and can attach to your food, littered plastics need a very long time to be decomposed in nature and can pollute the ecosystem, and most plastics are not made to be recycled.
Some actions you can do are:
1. Evaluate and reduce your plastic usage. Try to avoid using plastics and move to alternatives.
2. Start with one small change—whether it is a reduction of water bottle usage, use a reusable shopping bag or switch to your own food containers.
3. Look for items with no to little packaging and choose products served in glass or stainless over plastics.
4. Say no to straws and plastic utensils from restaurants.
5. Contacts manufacturers and voice your concerns over plastic usage and their packaging decision. Support manufacturers with recycling packages.
6. Help to keep our community clean by picking up litters whenever you see one.
Because your small actions could save our planet.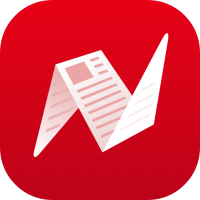 This is original content from NewsBreak's Creator Program. Join today to publish and share your own content.