MINNEAPOLIS, MN — Early voting for the Special Mayoral Election is announced. The eligible voters are now welcomed to vote by absentee or in person.
The absentee ballot voting period started from June 25 until August 9, while in-person voting period is already held at City Hall 5200 85th Ave N. The voting hours are available during business hours, from Monday to Friday from 8.00 a.m. to 4.30 p.m. However, the voting hours will be available from 10.00 a.m. to 3.00 p.m. on August 7.
Requirements needed for the citizens to be eligible to vote are to be at least 18 years old on election day, a citizen of the U.S., to have resided in Minnesota for twenty days immediately preceding election day, to maintain residence at the address given on this application form, and not to be under a court-ordered guardianship.
Eligible voters are encouraged to apply for an Absentee Ballot by filling the application form at the City Hall. The application form includes details of personal information (name, address, contact information, etc.) and it certifies the listed requirements.
Return the application form to Hennepin County by mailing it to the Hennepin County Elections Government Center300 S. 6th St MC 012, Minneapolis, MN 55487-0012. You can also email it to hc.vote@hennepin.us. The application form can be downloaded at the website.
Those who are applying for an absentee ballot due to distance issues (being overseas or outside territorial limits of the U.S.) and/or having active-duty military family members are not to use the application form. They are advised to apply using the Federal Postcard Application, instead.
Visit this website for further information, or contact the City Clerk Devin Montero at devin.montero@brooklynpark.org and 763-493-8180.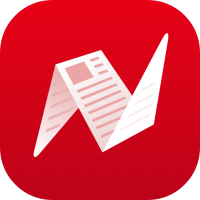 This is original content from NewsBreak's Creator Program. Join today to publish and share your own content.