Fresh Energy staff are joined by Vanney Associates and Jaeger LLC to celebrate the start of construction in early 2021.
fresh-energy.org
ST. PAUL, MN — Fresh Energy, a clean energy nonprofit, had two employees when it started over 30 years ago when no one was talking about climate change or carbon pollution.
As the Energy News Network, its news service, has developed into a nationwide independent news source, and its programs have emerged as essential components of their work, they've seen stronger surges of growth in recent years.
Fresh Energy's office area on the second floor of the historic Hamm Building in Saint Paul had outgrown its capacity by 2019.
As they planned for their new office, Fresh Energy considered various situations, including working around other residents in the Hamm Building, nonprofit funding, and a democratic ideology built on collaboration rather than status.
With preparations for a new strategic arrangement beginning in 2020, they had even more incentive to organize their space to reflect its mission and values carefully.
In March 2020, the office project plan came to a sudden stop when they decided to close their existing physical office and go virtual to stop the spread of COVID-19.
They had to reconsider the ideas about workplace space and culture. The thought of what a post-pandemic office will be like finally lingered in the back of their mind. But with all the complicated things in mind, they proceeded the program, aware that they were entering an unfamiliar area in the post-pandemic office world.
People on the leadership team had made progress on the office space planning by the time Fresh Energy revealed its big new strategic plan and goal in late 2020.
A new office area had begun construction just above their former Fresh Energy location. Despite being only one floor higher, this new location offered a substantially larger area and far greater natural light.
Fresh Energy's new location has grown throughout its two-year planning and refurbishment process.
They are now a space that feels more welcome. By asking for open feedback on the layout, furnishings, and other details, they were able to bring employee perspectives into the design phase.
Employee feedback centered on a warm and welcoming environment that allows them to choose between quiet and collaborative workplaces on a regular basis.
A place where people can learn and work in a variety of ways. With such a diverse range of projects, they knew the office needs space for team collaboration, study rooms, closed-door meetings, video-conferencing capabilities to connect with partners in other states, and various areas to sit and work while enjoying the sun or taking a break.
As they need to adapt to the pandemic situation, they've encouraged employees to make their homes a place to concentrate on work and collaborate. They will provide financial support to help them organize the home offices into spaces that work for workers.
Fresh Energy will be a place where they may nurture their shared commitment. They envision a just, successful, and resilient future fueled by a shared commitment to a carbon-free economy. This new location provides an opportunity to build a society dedicated to a clean energy future.
Establishing a society takes time, but having a real and virtual space to gather and collaborate is crucial to the team's development.
The team hasn't missed a beat in 15 months of virtual work, with personnel spread across Minnesota and out of state. They kept pushing for crucial clean energy legislation and initiatives that matched Fresh Energy's mission. This demonstrated that work is more about what you do than where you are.
Once all immunized staff is ready to return, Fresh Energy's new home at Suite 350 of the Historic Hamm building will operate in June 2021. Fresh Energy balanced cost and the aim to construct an office that motivates and enables their staff's ability to accomplish meaningful, balanced progress at the level of the climate change problem by carefully preserving the resources entrusted to them.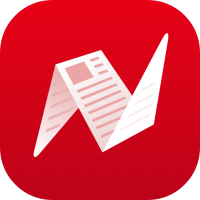 This is original content from NewsBreak's Creator Program. Join today to publish and share your own content.