Mississippi Watershed Management Organization/Flickr
MINNEAPOLIS, MN — The Minneapolis Park and Recreation Board oversaw the reconstruction of Hall's Island, which had been destroyed by industrial expansion in the 1960s.
The Mississippi Watershed Management Organization (MWMO) collaborated with numerous partners to support the island's rehabilitation, which will provide a distinctive new park amenity and a valuable supply of habitat along the Mississippi River.
The site was excavated immediately north of the Plymouth Avenue Bridge to create a new channel that reseparated the island from the mainland. The project converted 1,000 linear feet of armored coastline into nearly 3,000 feet of habitat-rich shoreline during the process.
The new island has a rich assortment of native flora that will feed local animals and provide a safe rest stop for birds migrating through the Mississippi Flyway.
The RiverFirst Initiative prioritized the reconstruction of Hall's Island as part of a long-term ambition to convert the Minneapolis riverfront from a degraded industrial zone to a welcome destination that blends public access with ecological benefits. It is also the first phase in a broader MPRB effort to create a new public park on the former Scherer Brothers Lumber Company property.
The island has been reconstructed from the northern edge of the Scherer site to just south of the Plymouth Avenue Bridge. The renowned Boom Island Lighthouse has been incorporated onto Halls' Island. The strait between the island and the Scherer Site is 120 to 150 feet wide and 6 feet deep.
In 1963, Scherer Brothers purchased Hall's Island from the City of Minneapolis. The corporation filled in the waterway connecting the island to the coast before paving over the land for industrial use. MPRB purchased the entire riverfront site in 2010, eventually removing the buildings and remediating the property's toxic soils.
Hall's Island has been rebuilt, although habitat restoration is still proceeding. Aside from the island, the planned park's vision includes a gravel beach, boat rental and storage for paddlers, a park-supportive cafe pavilion and terraced meeting places. Hall's Island will be connected to the mainland by two pedestrian bridges.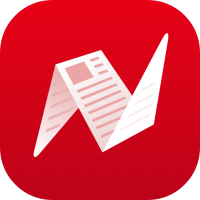 This is original content from NewsBreak's Creator Program. Join today to publish and share your own content.