MINNEAPOLIS, MN — Minnesota Department of Natural Resources warns anyone who's near the water to pay attention to their safety measure.
As of June 16, there have been nine victims of boating fatalities. It is the highest number yet in more than a decade. A higher number of drownings is also found in public beaches and swimming pools.
As summer is approaching, many cities started to enter phase 4 of the pandemic, lifting bans and opening public places. People are getting excited to go out, especially to find refreshing water in the peak of the summer heat. Unfortunately, the high enthusiasm walks together with the high number of drowning victims.
"There are too many families who won't be seeing their loved ones again," said Lt. Adam Block, boating law administrator for the DNR Enforcement Division. "It's up to everyone who heads for the water to double-down on safety and prevent what should be a fun experience from turning tragic."
To avoid adding more to the number, DNR safety officials released these tips that must be a concern to all:
All children and adults should wear a life jacket anytime they're around the water. Even good swimmers can be off guard sometimes and accidents can happen anytime.
About 40 percent of boating fatalities include alcohol, so avoid consuming it before you get into the water.
There should be a "water watcher" who watches the water and around the area to ensure everyone is safe. The "water watcher" must be focused and free from a cell phone or any other kind of distractions.
Test the water before jumping into it. Some areas have unpredictable currents, depth and other dangerous conditions.
Drowning tragedies often occur in silence, so constantly watch for the kids when they're in or near the water.
Swim only in designated swimming areas.
For more information about staying safe on the water, follow the DNR's boat and water safety pages.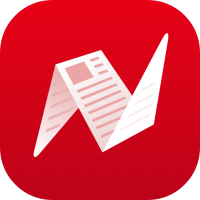 This is original content from NewsBreak's Creator Program. Join today to publish and share your own content.