SAINT PAUL, MN — Minnesota Department of Health encourages the residents of Minnesota to get tested as soon as possible if you have been in contact with someone that has been identified positive of COVID-19.
There are several COVID-19 testing options available, including community and at-home testing. Many COVID-19 tests are free, but a health care provider may charge for their time.
Who should get tested
In order to avoid any confusion, fully vaccinated means if it has been two or more weeks since you received your last dose of vaccine. If it has not been at least two weeks since you received one dose in a one-dose series or the second dose in a two-dose series, you are not yet fully vaccinated.
Anyone who has symptoms.
Anyone who is not fully vaccinated and who has had close contact with someone who tested positive for COVID-19.
Anyone traveling or returning from travel.
Anyone who is not fully vaccinated and has attended a high-risk activity.
Anyone who is not fully vaccinated and who works in close contact with a lot of people.
Anyone who is not fully vaccinated and who participates in in-person school, extracurricular activities or sporting activities.
People with immunocompromising conditions, even if fully vaccinated.
Anyone who has been asked or referred to get tested by their health care provider, or state, tribal, local or territorial health department.
Your test results
It can take several days for test results to come back.
The place that did your testing will get the results to you.
Stay home and away from others if you have any symptoms, someone whom you live with has COVID-19 and/or you've been close to someone with COVID-19.
If you don't have symptoms and have not been close to someone with COVID-19, you don't need to stay home while you wait for your test results.
As we learn more about COVID-19, recommendations and guidance are updated frequently. Please check back often.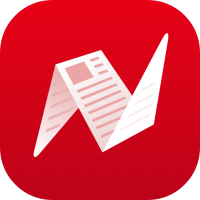 This is original content from NewsBreak's Creator Program. Join today to publish and share your own content.