MINNEAPOLIS, MN — Because of the COVID-19 pandemic, the U.S Department of Veterans Affairs or VA will extend the debt relief for Veterans until September 30, 2021.
The extended time relief is for Veterans who had their overpayments incurred on April 6, 2020 and September 30, 2021. There will be no collection during this suspension period, including all co-payments for medical care and medicine services incurred at the same period. If there are payments on the suspension period, it will be returned.
Veterans will get a letter from the VA Debt Management Center or DMC that will show the current amount of debt, followed by update letters sent to Veterans' accounts.
If veterans are willing to finish the debt during the suspension period, they can cooperate with VA to choose the best options to finish the debt, including making a payment, creating a repayment plan, giving a compromise offer, discussing the debt or asking for a waiver. For more information about benefit debt, visit https://www.va.gov/manage-va-debt/ or call the DMC at 800-827-0648, or via IRIS at https://iris.custhelp.va.gov/app/ask/.
VA health care will not change anything of its service. Appointments will still be responded by VA health care. For veterans who are concerned about health care and pharmacy copayments before April 6, 2020, visit https://www.va.gov/COMMUNITYCARE/revenue_ops/Financial_Hardship.asp or call the Health Resource Center at 866-400-1238, from Monday through Friday from 8:00 a.m. to 8:00 p.m. ET for a debt relief program.
If a Veteran's debt was submitted to the U.S. Department of the Treasury, the debt is suspended until September 30, 2021. Contact the Treasury Cross-Servicing Program (888-826-3127) or the Treasury Offset Program (800-304-3107) for questions on debts that are submitted to Treasury.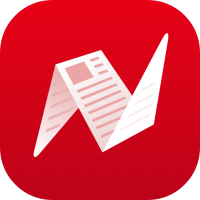 This is original content from NewsBreak's Creator Program. Join today to publish and share your own content.