MINNEAPOLIS-SAINT PAUL, MN — Everyone deserves to be treated with respect and dignity, regardless of their background or career path.
Refugees have faced insurmountable challenges in their journey to the United States. They are, however, equipped to add to and sustain Minnesota's economic and cultural vitality thanks to the generosity and support of Minnesotans.
The United Nations has designated June 20 as World Refugee Day, and the Minnesota Department of Human Services joins in celebrating and recognizing refugees' courage, resilience, and entrepreneurship, as well as their contributions to Minnesota.
The department hosted the Outstanding Refugee Awards, now in its fifth year, on July 19. The event took place at the Minnesota History Center in St. Paul. It included a symposium in the morning on the state of resettlement in Minnesota, followed by ceremonies honoring recipients of the Outstanding Refugee Awards.
There was a ceremony for the 2021 award recipients, as well as a ceremony for the ten award recipients from 2020, as the ceremony for last year was cancelled due to the pandemic.
The ceremonies were aimed to honor Minnesota residents who have received refugee status and are working to make the state a better place to live.
The Minnesota Department of Human Services and Minnesota's Resettlement Network provide and build the services required to support all Minnesota refugees. This support allows all Minnesotans, including refugees, to reach their full potential.
Minnesota welcomed 291 people with refugee status in 2020 and accepted 40 refugees from five countries between January and May 2021.
Learn more about the Outstanding Refugee Awards and previous award recipients on the department's webpage here: https://mn.gov/dhs/outstanding-refugees/.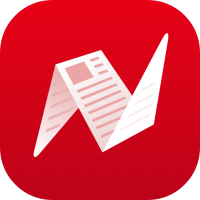 This is original content from NewsBreak's Creator Program. Join today to publish and share your own content.