MINNEAPOLIS, MN — The Minneapolis City Council announced in a press release on Sunday that it approved a resolution recognizing the month of June as Immigrant Heritage Month and Sunday, June 20 as World Refugee Day.
"Immigrant Heritage Month offers opportunities to recognize the accomplishments and contributions that immigrants and their families have made in shaping our nation's history, enriching this country's culture, and contributing to the economy and success of the United States," writes President Joe Biden in the resolution on June 1.
He also wrote: "[World Refugee Day] is an opportunity to recognize and acknowledge the strength and resilience of refugees who have fled conflict and persecution in their home countries in hopes of reaching sanctuary and a better life in the United States," writes President Joe Biden in the resolution on June 1.
"I have directed Federal agencies to rebuild trust in our immigration system that has been lost, to reach out to underserved communities unable to access the opportunities our Nation offers them, to offer again a welcoming humanitarian hand to the persecuted and oppressed, and to reduce barriers to achieving citizenship and equality," the President continued.
The Minneapolis City Council said that the city's refugee and immigrant residents and city staff are integral to the city's vibrant culture and economic growth.
"Our immigrant and refugee communities are full of strength and resiliency and yet have faced, and are facing, incredible challenges. The Office of Immigrant and Refugee Affairs (OIRA) supports the city's efforts to increase the strength, unity, and inclusion of our immigrant and refugee residents in all aspects of city life in order to help make the City of Minneapolis a discrimination free and welcoming city," the council writes, noting that the immigrants have experienced harm and trauma through acts of violence and discrimination, especially during the previous Presidential administration.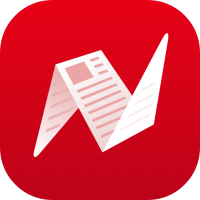 This is original content from NewsBreak's Creator Program. Join today to publish and share your own content.