EDEN PRAIRIE, MN — Eden Prairie Liquor will be having a Cabernario #8 wine promo available on Wednesday, June 23 in both online and offline stores.
The City of Eden Prairie runs three municipal liquor stores, all of which are strategically located near the city's biggest grocery retailers, allowing residents to buy food and beverages in one location. Each store has a large assortment of beer, wine and spirits, as well as excellent customer service.
On June 23, Eden Prairie Liquor's Wine Club will offer a discounted Cabernario #8. The discount is from its regular price at $19.99 to $12.99. You will get free wine glass after a purchase. It is available on both online and offline stores until sold out.
To shop online, you can visit https://shopepliquor.com/.
To shop in-store, you can visit their three locations:
Eden Prairie Liquor - Near Cub Foods
Eden Prairie Liquor - Near Kowalski's Market
Eden Prairie Liquor - Near Lunds & Byerlys
This promo is only eligible for those who have subscribed to Wine Club's Annual Membership. If you haven't joined the membership, you can visit this page for registration https://www.edenprairie.org/amenities/eden-prairie-liquor/wine-club?utm_medium=email&utm_source=govdelivery.
Here are some information regarding the membership :
1. Annual Membership price is only $25. Visit any Eden Prairie Liquor store to obtain your membership.
2. Wine Club members can get 15% discount for all wine purchases. You will also get an exclusive members-only discounts, giveaways and many more.
3. You can shop online and get the discount with your Wine Club membership. You just need to connect your email address that you use for registration with your online account at https://shopepliquor.com/.
4. These are the steps on how to place your order online with Wine Club discount:
Go to https://shopepliquor.com/ and pick the nearest offline store to you.
Look at the upper right corner and click "Account" to log in to your account.
Simply put in the email address that you used upon registration and then you can choose your product
5. These are the steps if this is your first time logging in to your account:
There will be a "Forgot Password" option, you can click it and then follow the rest of the instructions on how to personalize your account.
A link will be sent to your email, which you can use to reset your password.
Go back to the website and click the "Account" button to log in. You can update your name, address and phone number after that.
6. When you check out, your 15% discount will be applied automatically. However, please note that it will not appear if you're buying product that are already on sale or discounted.
For updated information, please visit Eden Prairie Liquor's website at https://shopepliquor.com/.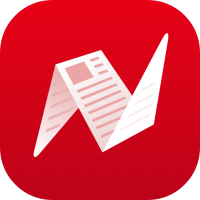 This is original content from NewsBreak's Creator Program. Join today to publish and share your own content.