Photo of downtown Orlando from Wikimedia Commons
In recent weeks, Covid-19 case numbers in Florida and across the country have increased precipitously. Spikes in Orange County have been particularly severe, reaching a single-day high yesterday.
The county reported 1,371 new infections on Tuesday, and the number of hospitalizations has returned to the high levels that plagued the county last July.
Jerry Demings, progressive mayor of Orange County, has now declared a local state of emergency. This was in defiance of Governor Ron DeSantis's newly passed law, which stipulates that an emergency order cannot exceed 42 days and that both the governor or county commissions have the power to overturn an emergency order declared by a mayor.
According to the Orlando Sentinel, "Demings and other local officials have been seemingly boxed in by actions taken by Gov. Ron DeSantis and the Florida Legislature, both limiting the ability of cities and counties to implement emergency orders. In May, DeSantis nullified all local emergency orders relating to the pandemic and has since waived all fines issued by local governments relating to COVID-19."
Here's what Demings said about the emergency order at a press conference:
What that means is this: I will now urge our residents and visitors, vaccinated and unvaccinated to wear a mass when in an indoor space with others. We want our residents, businesses and visitors to follow the updated CDC guidelines to make sure there won't be another shutdown like we experienced last year.
Demings' executive order will also require county employees to get their first dose of the Covid-19 vaccine by August 31st.
Wearing a mask in county buildings will also be mandatory for county employees. Additionally, Demings is urging businesses in the county to impose their own mask mandates, in spite of DeSantis's orders. In his press conference, he also encouraged locals and tourists to resume wearing masks indoors to prevent the further spread of the virus.
The recent upswing in cases has been caused by the rampant spread of the delta variant, in addition to a substantial proportion of the population remaining unvaccinated. In Orange County, only approximately 62% of residents over the age of 12 have received their first dose.
The premature easing of pandemic restrictions has likely also contributed to the current surge in cases. Orange County is one of the most densely populated counties in Florida, and it is the home to numerous highly popular tourist destinations, such as amusement parks and entertainment venues.
Specifically, Orange County is best known for being home to Orlando and Walt Disney World, which have implemented drastic changes in response to the recent upsurge in cases.
For instance, Disney World has announced that starting on July 30th, park guests will once again be required to wear masks in the theme parks regardless of whether they have been vaccinated. Mask requirements had only been lifted within the theme parks 6 weeks ago.
They published the following statement to Disney World's website:
Face coverings are required for all guests (ages 2 and up) while indoors and in Disney buses, monorail and Disney Skyliner, regardless of vaccination status. This includes upon entering and throughout all attractions.
These changes to Disney World's and the entire county's pandemic restrictions are in accordance with the Centers for Disease Control and Prevention's latest recommendations, which advised that even those who are fully vaccinated should resume wearing masks even when indoors. This particularly applies to those who live in areas with high Covid-19 transmission rates.
These new CDC recommendations were released only on Tuesday of this week. Thus, it remains to be seen how other businesses in the county will respond to the revised guidelines.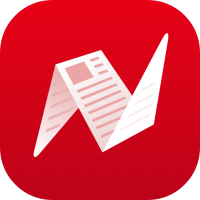 This is original content from NewsBreak's Creator Program. Join today to publish and share your own content.