Photo by Hédi Benyounes on Unsplash
In recent months, criminal justice activists in New York State have been advocating for a bill that would clear the criminal records of thousands of ex-felons and ex-offenders who committed misdemeanors.
Since there are currently 2.3 million New York residents who have criminal records, this would affect an astronomical number of people. It's called the Clean Slate Act, and the bill was first introduced in the New York Senate in January of this year.
The bill has been ardently supported by advocacy groups such as Clean Slate NY, whose mission is to "strengthen our communities by ensuring that New Yorkers are not punished beyond their sentences and can be full and fair participants in economic and civic life."
Bloomberg CityLab delineates precisely what the bill would do:
The bill would establish a two-tier process that automatically seals a criminal record one year after sentencing for a misdemeanor and three years after a felony. The record would be expunged after five years or seven years for a misdemeanor or felony, respectively, as long as there are no new convictions. Those on parole, probation or the registry of sex offenders are not eligible. The waiting period doesn't include incarceration time.
"Sealing" an ex-convict's criminal record means that employers, landlords, and others can no longer access information about their criminal history in a background check. Therefore, this bill would protect ex-convicts from the severe employment and housing discrimination and hurdles that they currently face.
After serving their time, most ex-convicts struggle to ever find consistent employment or housing, which sometimes results in them becoming impoverished or homeless. Being deprived of these basic needs often incentivizes them to become repeat offenders.
Advocates notes that the passage of this bill would be an immense boon to New York's economy, as it would help the economy recover from New York's post-pandemic labor shortage.
Like many U.S. states, New York has recently been grappling with encouraging people to return to work after a year of quarantines and lockdowns. Allowing ex-convicts to expunge their criminal records, thereby becoming eligible for employment, would alleviate the labor shortage by opening a large pool of people who are eager to work.
Regarding the bill, progressive state senator and bill sponsor Zellnor Myrie stated the following:
We cannot have true economic recovery in the state of if we're telling 2.3 million New Yorkers, 'Sorry, we don't want your service.' I view this very much as an economic boon and a recovery tool, especially in the age of Covid. When I'm out in my community and I'm talking to folks on the street, people who are trying to get engaged, they say, 'I don't want to be involved in criminal activity — what I want is a job.' Not having that opportunity because of what happened in the past is, to me, a very retrograde approach to inclusivity and economic activity.
Other states have considered taking similar steps. For instance, according to the Clean State Initiative, Pennsylvania became the first state to enact the Clean Slate Act in 2018.
The bill earned support from an astounding 81% of Pennsylvanians, and it was endorsed all along the political spectrum. Estimates suggest that since the bill went into effect, at least 1.1 million Pennsylvanians have benefited from it by having their criminal records sealed.
Several states have since followed in Pennsylvania's footsteps to advance their own legislation to clear criminal records. This legislation has gained traction in Utah, North Carolina, and Louisiana, and others are expacted to follow suit soon.
Prior to measures such as these, expunging a criminal record was nearly impossible, requiring a byzantine process filled with mountains of paperwork and exorbitant legal costs. Hopefully, this bill will make justice accessible to more people.
Follow me to see more articles like this.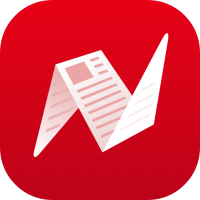 ...
This is original content from NewsBreak's Creator Program. Join today to publish and share your own content.