Photo by Omar Lopez on Unsplash
59-year-old Terry McKirchy, a former babysitter, was recently indicted by a grand jury in Broward, Florida for a crime that she allegedly committed 37 years ago.
In 1984, when she was 22 years old, McKirchy babysat 5-month-old infant Benjamin Dowling at her own home in Hollywood, Florida. After that day, Benjamin was never the same. Soon thereafter, he showed symptoms of shaken baby syndrome, including severed blood vessels to his brain, brain swelling, bleeding from behind his eyes, and bleeding from his brain.
His parents concluded that McKirchy must have violently shaken and abused him while he was under her care, even though there was never any definitive proof that she intentionally harmed him. Even without conclusive evidence, they accused her of committing aggravated child abuse.
As a result, she served months in prison at the time and was on probation for three years. After completing her sentence, McKirchy thought her case had been laid to rest.
The case was resurfaced in 2019, when Tampa-born Benjamin died at the age of 35. His parents claimed that there was a causal link between McKirchy's alleged abuse in 1984 and his death. Immediately following the injuries he sustained while being babysat by McKirchy in 1984, he was severely traumatized and would be physically and mentally disabled for the rest of his life.
According to his parents, his growth was stunted and he was denied the full development and quality of life he would have otherwise enjoyed.
He had to endure extensive operations throughout his life merely to survive. For instance, he had to have metal rods inserted into his spine, and he relied on a feeding tube to receive nourishment.
Here is what they said in a recent statement:
Benjamin never crawled, fully rolled over, walked, never talked, never fed himself, he never enjoyed a hamburger or an ice cream cone, he could never tell us when he had an itch or anything hurt. When he cried in pain, we as a family and caregivers had to guess as to what was wrong and hope that we could satisfy his need.
McKirchy claims that she is innocent and has denied extradition to Florida, where she committed the purported crime.
Under Florida law, many crimes don't have a statute of limitations, including those that are associated with a death. As a result, McKirchy can still be prosecuted for what she did all the way back in 1984.
The diagnosis of shaken baby syndrome has been notoriously controversial for decades. Since at least the 1990s, many scientists have reconsidered the presumption that the "triad" of symptoms associated with shaken baby syndrome are indisputable evidence of intentional abuse.
These scientists assert that the exact same symptoms could have many other potential causes, many of which are entirely unrelated to abuse or malicious intentions. Thus, the presence of those symptoms alone does not consitute proof of child abuse and therefore cannot be used as criminal evidence.
As doctor Christopher Johnson explains,
There have always been some issues about diagnosing the syndrome. The main one is that all of the components of shaken baby syndrome can occur individually in other settings. Another issue is that, as in most cases of potential child abuse, the alleged assault is unwitnessed, and the victim cannot give any evidence. So all evidence is circumstantial. And, of course, the stakes are very high not just for the injured child; adult caregivers can be convicted for murder.
The outcome of this case remains to be determined. What we know, however, is that the verdict in this case will serve as an important precedent for future cases involving shaken baby syndrome.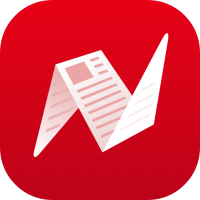 This is original content from NewsBreak's Creator Program. Join today to publish and share your own content.