Image from Wikimedia Commons
In the past year, Evanston, a suburb of Chicago, has distinguished itself as one of the only cities in the country which plans to provide reparations to black residents. As part of Evanston's Restorative Housing Program, the city intends to offer $25,000 each to a select number of black residents within the next several months.
Recipients will be required to allocate the money towards mortgage payments, home down payments, or home repairs.
These grants will be one component of a much larger reparations project which will be executed over the course of years and will funnel at least $10 million into Evanston's black communities during the upcoming years.
The city has a unique plan for funding this reparations project: It plans to divert the first $10 million it collects from the city's recreational marijuana sales tax into paying for reparations.
Robin Rue Simmons, one of the architects of the reparations plan, explained the rationale behind the controversial initiative:
We know the history here in America. And it is not any different in our city of Evanston. We still have the impact of redlining in Jim Crow law and the black-lived experience in Evanston today. We have a large and unfortunate gap in wealth, opportunity, education, even life expectancy. The fact that we have a $46,000 gap between census tract 8092, which is the historically red-line neighborhood that I live in and was born in. And the average white household led me to pursue a very radical solution to a problem that we have not been able to solve - reparations.
She explained that the plan will specifically focus on helping black residents who have been negatively impacted by the criminalization of marijuana. Black residents of Evanston have been disproportionately targeted in this regard. According to Simmons, a whopping 71% of Evanston's marijuana arrests are in black communities. She also expressed consternation that the black population has been dwindling since the 1990s -- from around 25% to a meager 16% this year.
It will also aim to redress Evanston's deeply entrenched housing segregation which dates back to the early 20th century, when black families were strictly forbidden from living in white areas by discrimination and astronomical costs.
Although this initiative has been praised by many advocacy groups and individuals on the left, it's also received its fair share of critics. The plan's good faith detractors argue that this project should not be considered reparations at all, and that it would only qualify as such if it involved giving black residents direct payments which they can spend on whatever they please.
For instance, in an op-ed for the Washington Post, Duke University economics professor William Darity Jr. took issue with Evanston's iteration of reparations: "That's a good step for the city to take, but let's be clear: This is a housing voucher program, not reparations — and calling it that does more harm than good."
Brookings Institution researchers Rashawn Ray and Andre Perry rebutted his argument, insisting that Evanston's reparations program is indeed fulfilling the pivotal purpose of buttressing racial justice:
In the case of Evanston, the housing grant program is directly linked to the past wrong of housing discrimination for impacted Black people. Homeownership is important because it is the most common way in America to build wealth. For reparations to close the racial wealth gap, some form of housing subsidy must be included.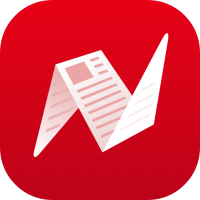 This is original content from NewsBreak's Creator Program. Join today to publish and share your own content.