Photo by Karla Alexander on Unsplash
Across the country, over 6 million households have fallen behind on their rent. Among those 6 million Americans, more than 830,000 families are New Yorkers. Collectively, their rent arrears add up to more than $3.2 billion.
For thousands of tenants, past due rent has accumulated so steeply that paying it all back will be impossible. The state of New York has set aside $2.7 billion in relief aid for those who can't afford to catch up on their rent once the moratorium is lifted. While the federal moratorium on evictions will be terminated at the end of July, the New York State moratorium will last a month longer, until late August.
The $2.7 billion are being distributed by the Emergency Rental Assistance Program, and those seeking aid need to apply and be approved via a stringent application process.
However, to qualify, tenants have to meet certain criteria: First, their rent must not be higher than 80% of their area's median income (in New York City, this is approximately $95,400 for a family of four). Second, since March 13, 2020, a member of their household must have either received unemployment benefits or faced a diminished income due to the pandemic. And third, they must owe overdue rent from March 13, 2020 or later.
Those who qualify will be granted a direct deposit payment that is sent directly to their landlord in the amount equivalent to the rent they owe.
The program was launched in early June, and critics argue that it's been a failure thus far. According to the New York Times,
After nearly two months and despite the staggering need, New York has been among the slowest states in distributing help. In fact, federal figures showed that by the end of June, New York was one of only two states where no aid had been sent out, even though the state's eviction moratorium is set to expire in just a few weeks. State officials said that they had started distributing a small sum — $117,000 — this month to test the payment system and that more funds were expected to be sent out starting last week.
Tenants' advocacy groups have asserted that the application is a labyrinthine, bureaucratic nightmare, requiring excessive paperwork and demanding prohibitive amounts of time. The entire application must be completed in one sitting, as it cannot be saved and resumed later.
This application process is particularly onerous for impoverished families who lack internet access, people who lack computers or smartphones on which to access the application, and households with non-native English speakers.
Thankfully, applicants who submit a proper application will gain immunity from eviction, even if their application has not yet been fully processed. Landlords are also prohibited from evicting them for at least a year after the aid is received. The program covers not the only the cost of the tenant's current rent and overdue rent, but also their rent for three months into the future.
According to New York University's Furman Center, over 46% of New York's homes are occupied by renters. This percentage is higher than that in any other state, perhaps because of the exorbitant cost of owning a home in New York State.
The effectiveness of the assistance program will require that landlords cooperate in the process. Unfortunately for tenants, many New York landlords appear to be flouting their responsibility to approve the aid.
As the New York Times reported,
Tenant advocates and housing lawyers also worry about how widely landlords will participate in the program or if they will decline the aid and pursue eviction instead. State officials say tenants can still use their applications as a defense in housing court even if their landlord did not participate.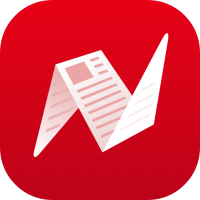 This is original content from NewsBreak's Creator Program. Join today to publish and share your own content.