Public domain image from Wikimedia Commons
Florida Governor Ron DeSantis has refused to call a state of emergency for the Tampa Bay area, even though countless environmental groups, residents, and local politicians have urged him to do so. Environmental scientists argue that declaring a state of emergency would ensure that they have the resources necessary to execute an adequate clean-up effort.
According to the Tampa Bay Times, over 1,277 tons of dead marine life and debris have already been removed from the Pinellas County area.
The red tide crisis has resulted in dead fish accumulating alongside the coast, which has undermined businesses in Pinellas County.
The Center for Biological Diversity enlisted 29 environmental organizations to write a letter imploring DeSantis to declare a state of emergency and implement an executive order that would finance red tide clean-up. They also asserted that a response from the state government rather than local governments would more effectively mitigate the crisis.
J.P. Brooker, who is the director of Florida conservation at the Ocean Conservancy, warned about the potential runaway effects of neglecting the issue.
What we really need here is the freeing up of resources to actually get on the water and clean up the dead fish that are already in the water. As those fish decay, they're going to release more nitrogen, which is going to fuel the Red Tide event even further.
Mayor Rick Kriseman of St. Petersburg has criticized DeSantis for politicizing the issue rather than appropriately responding to it.
In a tweet from last week, he said the following in reference to DeSantis:
The politicization of the governor's response to red tide is truly sickening. My team and I are focused on fixing the mess that was sent our way. When crisis comes, partisanship must go. We should always come together in times like this.
Due to the red tide, the water in the Tampa Bay area has become severely discolored. This effect is likely being exacerbated by the 215 million gallons of polluted water that the Florida government decided to release into the bay from a shut down fertilizer plant during April's Piney Point disaster.
Red tide is caused by excessive levels of a harmful type of algae called Karenia brevis, which feeds off of nitrogen. Since nitrogen levels skyrocketed in response to the wastewater unleashed by Piney Point, the algae have flourished accordingly.
Karenia brevis emits neurotoxins which disturb the central nervous system of fish and other marine life. This kills fish by interfering with the proper functioning of their gills.
The Tampa Bay Times elaborates on the dangers red tide imposes across the entire ecosystem:
Birds like cormorants and pelicans may be afflicted when they eat food contaminated with toxic chemicals. Other animals up the food chain can get exposed the same way. Bad Red Tide outbreaks have been known to prompt die-offs of turtles, dolphins and manatees. More than 1,800 tons of dead sea life was removed from Pinellas' shores during the 2017-19 outbreak.
The toxic algae which causes red tide blooms can also directly harm humans. Residents of Pinellas should be careful when visiting beaches and eating seafood.
According to Mote Marine Laboratory, "Wave action can break open K. brevis cells and release these toxins into the air, leading to respiratory irritation. For people with severe or chronic respiratory conditions, such as emphysema or asthma, red tide can cause serious illness. The red tide toxins can also accumulate in molluscan filter-feeders such as oysters and clams, which can lead to neurotoxic shellfish poisoning in people who consume contaminated shellfish."
Environmental experts have warned that the marine ecosystem surrounding Florida will collapse if the government continues to let this perennial problem fester.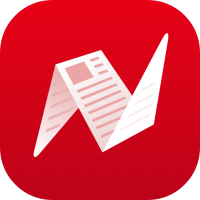 This is original content from NewsBreak's Creator Program. Join today to publish and share your own content.