Photo: Busà Photography/Getty Images
On June 8th of this year, Asheville's City Council voted to appropriate $2.1 million dollars from a land deal and funnel it towards reparations for black residents. These funds will be redirected from the proceeds raised from selling city-owned land on South Charlotte Street in downtown Asheville. The land was sold for about $3.7 million, and more than half of that will be allocated toward reparations.
According to Sheneika Smith, an Asheville City Council member, these funds will be an incomplete, albeit helpful, start in addressing the needs of Asheville's black community.
"We know we have a great understanding that it cannot cover the trauma and the depth of needs of Black people, but I think it is a fine gesture."
Many have wondered precisely how these funds will be spent. While the details have not all been determined yet, what's clear is that these reparations will not be distributed in the form of direct payments to black residents. Instead, the money will be directed towards projects that help lift black residents out of poverty and hardship.
According to the New York Times, this initiative "will provide funding to programs geared toward increasing homeownership and business and career opportunities for Black residents."
Bloomberg Citylab elucidates some of the plan's details:
One of the overarching goals for the community reparations program is for the city to fund policies that will give families more equitable access to resources like housing, transportation and health care. The city has already taken steps to provide financial assistance for affordable housing, and the city has created a fund for that.
The city government also aims to help "create generational wealth and boost economic mobility among black residents."
Another purpose of the reparations initiative is to help redress some of Asheville's historical injustices which have harmed black communities.
These historical inequities have continued to this day.
Data from 2012 suggests that there is a substantial disparity in home ownership between black and white residents of Asheville. While 52% of white families own their homes, only 37% of black families do. Instead, black residents are more likely to rent a home. Accordingly, 63% of Asheville's black families rent, while only 48% of white families do so.
The discrepancy between the average income of black and white families is even starker. The median household income for black families is a mere $26,065, as opposed to a much more livable $46,805 for white families.
On top of that, Asheville's black renters are drastically more likely to be impoverished or financially insecure compared to white renters, and the housing they can afford therefore tends to be of lower quality. According to CityLab data, 72% of the 3,100 Ashevillians living in public housing developments are black.
These inequalities are rooted in historical injustices that Asheville wishes to make amends for:
Asheville's reparations are focused not on slavery or redlining — though it was not innocent of either — but rather on its participation in what was considered one of the largest urban renewal projects in the South, if not the country. Throughout the 1960s and 1970s, Asheville's clearance of areas considered blighted ended up displacing thousands of Black Ashevillans, stripping them of their land, businesses and properties without recompense.
Unfortunately for residents who need assistance immediately, these reparations will not be put into action until 2023 at the earliest. Until then, the program will remain in the planning stages.
Many have praised this initiative for setting a positive and unexpected precedent for Western North Carolina, which is overwhelmingly conservative. By doing this, Asheville is proving that reparations can in fact be passed in the South. Perhaps this will inspire similar initiatives in other southern states.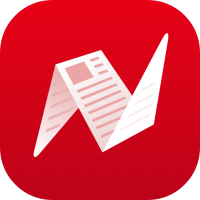 This is original content from NewsBreak's Creator Program. Join today to publish and share your own content.