Image from Wikimedia Commons
In August, Joe Biden's animatronic will be added to the popular Hall of Presidents attraction at Disney World. Biden's likeness will deliver a presidential oath that was recorded at the White House specifically for Disney purposes.
The new animatronic will stand beside a table which will hold some peach blossoms to represent Biden's home state of Deleware, and even a pair of his iconic Ray-Ban aviator sunglasses.
Of course, this transition means that Donald Trump's animatronic must be moved from its position in the center of the stage to a position alongside the 43 other men who have previously presided over the U.S.
However, many Disney fans have taken issue with Trump's presence in the attraction. Thousands of them would like his animatronic to be permanently removed, even though the explicit purpose of the attraction is to display the animatronics of all 45 presidents, regardless of their ideological perspectives or legacies.
One current petition on Change.org has accumulated over 1,000 signatures. In a lengthy description, the petition delineates a detailed rationale for why his figure ought to be removed. The petition asserts that Trump is too offensive, deceitful, and hateful to be appropriate for the attraction. It argues that his bigotry has harmed marginalized communities within the U.S. and that this has ultimately threatened American democracy.
Here's what it says: "Donald Trump runs his presidency upon a foundation of lies, hate speech, misogyny, racism and xenophobia, and in so doing, has degraded the legacy of the American Presidency forever. On an almost daily basis, Donald Trump, with his careless words and self-serving rhetoric, offends entire groups of people, especially those of Mexican decent, Muslims, women, our LGBTQ community and the disabled. He's made it a point to equate neo-nazis with those who protest against them, and failed to properly address the sacrifice of a young woman who was murdered while standing against this hate group."
As you can see at the end of the quote above, the petition also references Heather Heyer, the woman who tragically died during the 2017 Unite the Right rally in Charlottesville.
The petition continues to argue that Trump's bigotry and offensive manner of expressing himself are particularly inappaopriate for children and families and that they conflict with Disney World's goal to be a family-friendly place.
"Disney World is a place specifically designed for the enjoyment of children and families originating from all backgrounds, religions and creeds. Therefore, it is not an appropriate place for a Donald Trump animatronic. His behavior, both while on the campaign trail and now, sadly, as President, should not be normalized."
Below the petition, supporters can provide their reasons for signing. Some of them take the petition's arguments a step further, such as the following comment from Steven Toliver, which refers to Trump as a dictator and a pedophile.
"Donald Trump is a mass murderer a psychopath and a dictator he almost put the entire planet in danger trying to kill people and world war 3 he's a tyrant and a pedophile and needs to be removed."
Another comment from Catie Richardson, who also signed the petition, says the following:
"Trump is a far worse tyrant than George III! He is using our tax money to pay for his golf trips, his fake mental cognitive test, child concentration camps, paying his crony to sabotage the USPS, making the hospitals report the Coronavirus data to the White House instead of the CDC, his fake doctors, his campaign rallies, his racist wall, bribing China for a vaccine for Covid-19, and bribing Russia to interfere with our elections!"
This mass effort to remove Trump from the Hall of Presidents permanently is not unprecedented. Back in 2017, before Trump's wax animatronic had even been installed, dissenters circulated a petition that garnered over 20,000 signatures.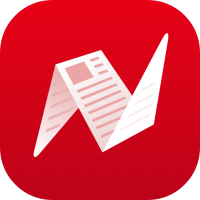 This is original content from NewsBreak's Creator Program. Join today to publish and share your own content.