Photo by Matt Popovich on Unsplash
Several years ago, Asheville's police force was 238 officers strong. As of July, that number has now declined to a mere 158. This abrupt loss of 80 officers, more than 30% of the city's police force, has been one of the most drastic declines seen around the country. The city is now facing a police shortage.
Althought the shortage is particularly severe in Asheville, this problem is affecting many American cities. At least 200 police departments across the country reported a steep surge in retirements and resignations among their police officers between April 2020 and April 2021.
Much of this exodus has been in reaction to the public's mounting distrust of police, especially in the wake of police officers' notoriously violent response to the George Floyd protests of June 2020.
Brutality has become the norm
In Asheville, the relationship between the community and the police department has been particularly volatile, with high rates of attrition and intense uproar in response to incidents of police brutality. The department has revolved through 5 police chiefs in the past 10 years alone.
For instance, in 2019, an Asheville police officer pleaded gulity to assaulting a Black man who he had witnessed jaywalking on an empty street at night, a transgression which most would agree should not warrant such a response.
In another case, officer Anthony Sorangelo punched a man in the face, even though the man was already in handcuffs and therefore defenseless and unthreatening. Since this violated the department's use of force policy, he was fired for his unlawful on-duty conduct.
And in yet another flagrant case which happened during Asheville's George Floyd protests, the New York Times reported that "the police ransacked a medical tent, chasing off the volunteers, slashing water bottles and destroying first aid supplies."
Regardless of the clear egregiousness of the many incidents like these, Asheville's police complain that they've been unfairly pilloried.
Police sergeant Rick Tullis also condemned Asheville's City Council for being unsupportive toward the police department. Tullis was particularly incensed that the city government decided to support the firing of Sorangelo (the officer who punched the handcuffed man in the face).
Shortage leads to reduced services
As a result of losing so many officers, the police department has resorted to cutting certain services. Response times to 911 calls have been slowing down. Traffic stops have been deprioritized (to the delight of many Asheville residents, who are weary of excessive traffic stops). Some crimes are no longer considered eligible for a police response.
The Asheville Police Department even released a statement in June outlining 10 services which will no longer be addressed through 911 calls. They urge residents to refrain from calling, and to instead file a police complaint online, for the issues listed below.
Here's what the report says.
"APD officers will no longer respond to the following types of crimes:
Theft under $1,000 where there is no suspect information (this does not include stolen vehicles or guns).
Theft from a vehicle where there is no suspect information.
Minimal damage and/or graffiti to property where there is no suspect information.
Non-life threatening harassing phone calls (does not include incidents that are related to domestic violence and/or stalking).
Fraud, scams, or identity theft.
Simple assaults that are reported after they have occurred.
Reports that do not require immediate police actions and/or enforcement (information only reports).
Funeral escorts
Lost/found property
Trespassing where the property owner does not want to press charges."
Some Asheville officers also cited low income as a reason for quitting their jobs. They expressed that their $37,000 starting salary was not commensurate with Asheville's cost of living.
Of the police officers who have departed Asheville, about half have joined other cities' police departments, and the other half have switched professions.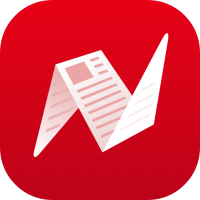 This is original content from NewsBreak's Creator Program. Join today to publish and share your own content.