Photo by Miles Loewen on Unsplash
In 2018, Cameron Herrin was speeding at over 100 miles per hour on Bayshore Boulevard in his Ford Mustang when he struck a woman crossing the street with her baby. The speed limit at the time was only 40 miles per hour. The woman was 24-year-old Jessica Reisinger-Raubenolt, and she was pushing her 21-month-old Lillia Raubenolt in a stroller. Jessica and Lillia died in the hospital soon after the impact left them in critical condition.
Herrin had reportedly been racing his friend at the time, with no regard for the potential consequences. At the time of the crash, Herrin was 18 years old. Regardless of his age, he was sentenced as an adult rather than as a youthful offender.
In December of 2020, he pled guilty to vehicular homicide (a second-degree felony) and unlawful racing (a first-degree misdemeanor). His protracted case culminated in a sentence of 24 years in prison. His friend John Barrineau, who was racing with him, received a 6-year prison sentence.
The state prosecutor's investigation also found that Herrin's unlawful speeding on the day of the crash was not an aberration: Only a few days prior, a log from his Mustang shows that he had been driving at a whopping 162 miles per hour.
Forensic psychiatrist Dr. Michael Scott Maher weighed in on the case, defending Herrin as too youthful to be charged as an adult: "How could he do something so stupid? He's a bright kid. It is because the stop and think part of the brain, the frontal lobe where we stop and think about our actions is not developed."
State attorney Andrew Warren had a different response: "This crime took two beautiful lives and left four families broken. No sentence can repair that damage or bring back the lives lost, but we hope this outcome delivers some comfort and closure for Jessica's and Lillia's families."
Although Herrin's punishment for his crime will not relieve the Raubenholt family's heartache or undo their tragic loss, it will set a precedent for the prosecution of future vehicular manslaughter cases.
Even though Herrin's 24-year sentence far exceeds Florida's maximum sentence for vehicular homicide, which is 15 years, Jessica's bereaved husband David urged the judge to consider a 30-year sentence.
David also delivered a rousing 45-minute testimony in which he spoke directly to Herrin: "This was a crash, not an accident. please be aware of that. It is critical for you to understand, that you've created everlasting pain and depths of sorrow...I can't get rid of the thought of the entitled monster who killed them."
After serving his 24-year sentence, Herrin will also face an additional 15 years of probation and 200 hours of community service. Half of his community service hours will be devoted to giving public speeches advising people to avoid reckless driving.
Jessica's mother, Pamela Reisinger, gave her two cents as well: "We have a perspective on this. I don't want to seem that I don't feel for the Herrin family, I do. But their perspective on what they've lost can't compare to two sweet souls that were crossing the street coming home from a park."
Since April 8th's official sentencing, swarms of social media users have expressed indignation, demanding a reduction in Herrin's 24-year sentence. Over 18,000 people even signed a petition on Change.org asserting that Herrin deserves "another chance in court."
According to Tampa's local news site WTSP, "Tweets, TikToks, and posts are attempting to claim Herrin was a teenager who simply made a mistake. They've even tagged President Joe Biden, Gov. Ron DeSantis and the court system, among others in their pleas."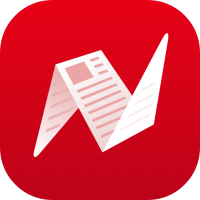 This is original content from NewsBreak's Creator Program. Join today to publish and share your own content.