Photo by Element5 Digital on Unsplash
In 2017, Keith Sellars was arrested and jailed in North Carolina for voting in the 2016 election while on probation.
Like many former felons on parole or probation, Sellars was unaware that it was illegal for him to vote; however, this didn't prevent prosecutors from charging him and 11 others on parole or probation in his county with voter fraud.
Since 9 of these 12 defendants are Black, this case has drawn the attention of local civil rights groups who contend this practice aligns with North Carolina's long history of suppressing the votes of African Americans.
According to the Prison Policy Initiative, the voting rights of African Americans are disproportionately restricted as a result of felony convictions, and they're four times more likely than white residents to be incarcerated, often for the same crimes.
Efforts to criminalize voting errors like the one committed by Keith Sellars have recently intensified in many states across the US. Voting rights advocates have rightfully asserted that these efforts generally represent veiled attempts to suppress the votes of marginalized communities, such as people of color and disabled voters, as well as elderly voters. 
In April 2019, the Texas Senate passed Senate Bill 9, sponsored by Republican Texas State Senator Bryan Hughes, which criminalizes errors on voter registration forms.
If the bill passes, even unintentional mistakes will be penalized as state jail felonies, rather than misdemeanors, as the errors were previously classified. Prosecutors would then be able to press charges against ineligible voters, even if they were unaware of their ineligibility to vote. Additionally, even if these voters cast provisional ballots and their votes aren't counted, they'll no longer be able to claim this as a defense to prosecution.
Senate Bill 9 also particularly targets disabled, elderly, pregnant, and non-English-speaking voters by creating more obstacles for voters who require assistance at the polls. The bill will restrict non-English-speaking voters from selecting their own translators, as well as impose further restrictions on those who provide assistance to people who need it at the polls. It'll also enable prosecutors to criminalize drivers who transport groups of voters to the polls.
According to Grace Chimene, President of the League of Women Voters of Texas, "Now the driver will have to fill out a form providing his personal information to the secretary of state." If these forms contain any errors, the driver may be penalized with jail time or fines. This will create further hurdles for disabled voters or those who don't own cars – who already experience considerable difficulty getting to the polls. 
The GOP-dominated legislature of Tennessee has recently introduced a bill that would also discourage marginalized groups from exercising their voting rights in an unprecedented manner. On Thursday, May 2, 2019, the governor of Tennessee signed legislation that mandates training for voter registration drives and imposes heavy fines of up to $2,500 on voter registration groups that submit more than 100 incomplete registration forms.
This makes Tennessee the first state to impose civil penalties for incomplete or 'deficient' applications. Opponents of the law say this will instill fear in voter registration volunteers who often have no way of knowing whether or not the information provided on the forms is accurate. 
Tennessee Republicans claim their intent is to crack down on voter fraud, but it's likely not a coincidence that the law disproportionately impacts voter registration drives that focus on helping historically marginalized racial minorities register to vote. A statement from the American Civil Liberties Union said that "the threat of such penalties will chill efforts to register Tennessee voters from across the political spectrum.
Legislators should focus on supporting legislation that will engage eligible voters — not on creating barriers to voter registration drives in our state." 
Since the Volunteer state already has a low voter turnout, the new law will serve to further hinder the exercise of First Amendment rights and democracy. According to PEW Charitable Trust's 2014 midterm election analysis, Tennessee ranked last in terms of voter turnout; a meager 28.5% of eligible voters in the state actually voted in November 2015. These bills will only serve to exacerbate this staggeringly depressed turnout. 
In response to the signing of Tennessee's new law, the Lawyers' Committee for Civil Rights Under Law participated in the filing of a lawsuit asserting the law will "violate the due process clause of the Fourteenth Amendment and have a chilling effect on the exercise of fundamental First Amendment rights."
Although Republican supporters of such efforts as those in Texas and Tennessee claim their crusade against voting errors is only a noble effort to reduce voter fraud, this crusade conveniently serves as a means to disenfranchise voters in communities who typically lean Democrat, thereby increasing the GOP's odds of winning elections.
Coincidence? Let the results speak for themselves.
Follow me to see more articles like this.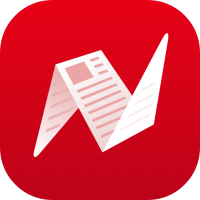 ...