To end mass incarceration, we need bail reform now
Photo by Giorgio Trovato on Unsplash
In 2010, 16-year-old Kalief Browder was arrested in New York City for allegedly stealing a backpack. Since he and his family couldn't afford his $3,000 bail, Kalief was forced to remain in jail until his trial. Due to a lengthy series of delays, he ultimately waited in jail for three years before his case was dropped because of a lack of evidence from the prosecutor.
Likely as a result of the mental and physical abuse he endured while in jail, Kalief committed suicide two years after his release.
Kalief Browder is only one among many victims of an unjust cash bail system that contributes to mass incarceration by keeping thousands of innocent defendants behind bars. According to Vox, since 1984, the number of inmates in local jails in the US has more than tripled, from less than 250,000 in 1984 to around 750,000 inmates today.
Most of this increase can be attributed to the rapidly growing presence of non-convicted defendants in local jails. Of these 750,000 inmates, nearly 480,000 have not yet been convicted. However, most of them have no other choice but to remain in jail because they can't afford to pay the cash bail amount set for their pre-trial release.
Given that the median bail amount for felony defendants is $10,000, most Americans, if arrested, wouldn't be able to afford bail. And since most of these non-convicted inmates have only been accused of committing low-level or petty crimes, most of them wouldn't pose a threat to the public if they were allowed to be free while awaiting trial.
The cash bail system also exacerbates mass incarceration in other insidious ways. For example, forcing defendants to languish in jail has been shown to make them more likely to become impoverished, re-enter the criminal justice system, and be incarcerated in the future.
This is because spending even one night in jail often results in the defendant missing work and therefore losing their job and not being able to take care of their children and families. The loss of a job is likely to result in missed rent and mortgage payments, which frequently leads to eviction and homelessness for defendants and their families.
Critics of the cash bail system have proposed reforming it so it doesn't disproportionately harm marginalized communities, such as people of color and impoverished families, who are substantially less likely to be able to pay bail amounts.
The American Civil Liberties Union has asserted that "originally, bail was supposed to make sure people return to court to face charges against them. But instead, the money bail system has morphed into widespread wealth-based incarceration."
Alternatives to the cash bail system aren't unprecedented by any measure. In fact, according to CityLab, the US and the Philippines (a former US colony) are the only two countries in the world with such rigid money bail systems.
Additionally, an increasing number of states have recently implemented bail reform measures to tackle mass incarceration and reduce the high cost of holding thousands of citizens in local jails. Vox has reported that, as early as 1992, "D.C. courts effectively eliminated cash bail. Instead, judges use risk assessments to inform pre-trial release decisions."
Louisiana, the US state with the highest incarceration rate in the country, has also successfully implemented bail reform. In New Orleans, which has the highest incarceration rate in the state, the Orleans parish criminal district court initiated a pilot program in 2017 that would almost entirely eliminate cash bail.
Rather than detaining defendants in jail if they couldn't pay bail, it used a risk assessment tool to assess the likelihood that defendants would return for trial and then released them without bail if they were deemed low-risk.
Six months after the program was implemented, Court Watch Nola found that defendants had returned to court at approximately the same rate as defendants who hadn't been affected by the program. Additionally, the jail stays of low-risk defendants plummeted from 12 days in March 2017 to only two days by June 2017.
Another reform New Orleans has recently implemented entails replacing bail bonds with a written promise to return to court for low-risk defendants. It also encourages commissioners to assign defendants to pretrial supervision instead of jailing them. Several years after the initiation of these pretrial services, the city's administration lauded the reforms for having saved millions in incarceration costs.
A similar bail reform program was launched in 2017 in Cook County, Illinois, with similarly effective results. It entailed setting more affordable bail amounts for defendants and utilizing risk-assessment tools to forgo bail for low-risk defendants.
Fifteen months after the program was implemented, the jail population had declined by nearly 1,600, from 7,433 to 5,799. And astoundingly, according to the Chicago Sun Times, "The average bond amount fell from $5,000 to $1,000, while the percentage of inmates picking up new charges while on bond dropped slightly." In Chicago, which is the largest city in Cook County, violent crime diminished by 8% during this same period.
The US criminal justice system has been preying on the vulnerability of underserved communities for decades. As Insha Rahman of Global Citizen explains, "Two-thirds of people who go to jail in this country live below the poverty line. Incarceration only perpetuates that inequity. The easiest way to think about the cash bail system is that it's criminalizing poverty."
This all sounds pretty grim, and it is. But what's clear is that bail reforms can provide some hope — they have immense potential to combat mass incarceration and make the criminal justice system more humane for the communities it has hurt the most.
Follow me to see more articles like this.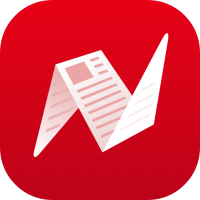 ...