From Fortune to Inc., here's how to get your writing into these publications
Photo by Andrea Piacquadio from Pexels
As the pandemic has taken a heavy toll on the economy, most people are having a harder time finding work than ever. And the situation is no better for freelance writers — many magazines and online publications have cut their freelance budgets and their overall budgets.
So, as a freelancer, I've been scrambling to find publications that are still worth pitching or submitting to.
Below are five that I've found that publish content related to business, entrepreneurship, and money.
Whether you're already an established writer, or you're a novice who's trying to land your first-ever article, these publications are worth taking a stab at. They're all actively seeking new talented writers, and they all accept a decent portion of freelance pitches.
Success Magazine
What they publish: Success Magazine's mission is to help people gain more control over their personal development and their financial situation. It's particularly catered to entrepreneurs who are interested in starting their own business.
Most of its readers are either self-employed or working for a small business. From freelancers, they seek pieces covering admirable "self-made" people in the world of business. They're also looking for pieces profiling entrepreneurs who are engaged in philanthropy.
Pitching process: New writers should pitch pieces that are about 300 words in length. Include the entire article in the pitch email rather than only a summary. Freelancers can pitch longer pieces after becoming an established writer for Success, but not as their first piece.
Pitch profiles of specific entrepreneurs who are remarkable in some way, or pitch personal growth or development ideas. Articles on personal growth should provide actionable or research-backed advice.
First-time writers should include links to examples of their previous writing. Send pitches to webeditor@success.com.
Pay rate: Articles on the site earn 50 cents per word, meaning that a 300-word piece would make $150, and a 1,000-word article would make $500.
Inc. Magazine
What they publish: Inc. is a highly respected and hugely popular magazine focusing on the business world, startup culture, entrepreneurship, DIY techniques, etc. The New York Post has even called it the "bible of small business." It has an impressive online audience of over 5 million monthly unique visitors, so getting published in Inc. will certainly get a lot of eyes on your work.
From freelancers, Inc.'s editors are most interested in receiving pitches for shorter articles ranging between 800 and 1,200 words in length. These pitches should focus on providing solutions for small business-related issues, or they should cover ideas and advice that would be relevant to startups and small business founders. Avoid pitching lengthier features or columns if you're a new writer.
Pitching process: Pitches for either the website or the print magazine should be emailed to jledbetter@inc.com. Pitch emails should include a summary of the proposed piece and examples of your previous writing.
Pay rate: Pay per word varies based on many factors, such as writing experience, expertise, and sources, but it reaches as high as $2 per word. This would come out to $2,000 for a 1,000-word article.
Fortune
What they publish: Fortune is one of the oldest and most highly respected business magazines, dating back to 1930. They're perhaps best known for publishing an annual list of the 500 most successful companies, called the Fortune 500. The topics of the pieces they publish are as broad as the world of business itself, covering technology, investments, startups, business news, economic analysis, advice for small business owners, entrepreneurship, and much more.
However, unlike some other business-related publications, Fortune prefers for pieces focusing on a specific business to cover a large, well-known business, rather than a small, lesser-known company. For example, they might prefer a pitch dissecting Apple's business practices rather than a profile of your local innovative startup.
Freelancers have the best odds of being accepted if they pitch relatively shorter articles under 1,500 words. Here are some of the freelance pieces they've published, to give you a sense of what topics excite their editors: How to Get a Job in the Cannabis Industry, Streaming Could Change the Video Game Business Forever, and Power to the Peeps — From Humble Easter Treat to Big Peep.
Pitching process: In your pitch, be sure to highlight an interesting narrative in the story you're proposing. Explain why the story is relevant to the current moment and why Fortune is the right place for it. Pitches should be emailed to the specific editor of the section your pitch relates to. Find the names and emails of the editors here.
Pay rate: Pay for online articles range between 50 cents per word and $1 per word.
Entrepreneur Magazine
What they publish: Entrepreneur Magazine aims to advise aspiring business leaders in effectively founding a company, growing that company, and hopefully becoming the next success story in business. They cover interesting trends in the business world, provide analysis of political policies that are relevant to businesses, and offer information that's useful to startups and fledgling companies.
They're also interested in publishing in-depth profiles of newly successful startups and their founders. These profiles should dig deep into the step-by-step details of how these startups have been profitable.
Pitching process: What's unique about this publication is that they prefer to establish prolonged relationships with freelancers rather than assigning one-time articles to freelancers. So when you first contact this publication, you should perhaps pitch yourself as a writer instead of pitching a story idea.
Before pitching, freelance writers should take some time to examine the articles that Entrepreneur has recently published to see what kinds of topics are currently of interest. By the time they pitch, writers should already have a good sense of the style, tone, and story angles that the magazine tends to favor.
Pay rate: Pay varies widely based on experience, article length, and other factors. However, their pay is always relatively high compared to other publications.
Fast Company
What they publish: Fast Company was founded as a print publication and became an online publication in 1997. It covers a broad array of business-related topics, including creativity, innovation, how businesses can promote social good in the world, and many other topics. It's specifically catered to young entrepreneurs and aspiring business leaders.
Articles should have a clear focus on a millennial audience since most of Fast Company's readers are indeed millennials. Editors are interested in receiving freelance pitches related to a wide range of topics, including but not limited to: tech industry news and developments, leadership, the future of work, diversity and equality in the workplace, data, security, career tips, trends in the business world, and profiles of prominent business leaders.
Pitching process: Your pitch email should contain a detailed description and outline of your proposed article rather than a brief summary. You should also provide links to examples of recent articles that are similar to the one you're envisioning.
Pay rate: Pay per article varies between $400 and $700.
Takeaways
If you've received relentless rejections in response to your pitches, don't lose hope. Even the most successful writers have been in the same position. No matter how talented a writer is, a big chunk of their pitches will still be either rejected or ignored.
Since luck and timing play a significant role in pitching, what really pays off is persistence and expanding the pool of publications that you pitch to. Don't limit yourself to only a few and then give up when you don't hear back. I made that mistake in the past, and it was only when I snapped myself out of that way of thinking that I finally found my footing as a freelancer.
Follow me to see more articles like this.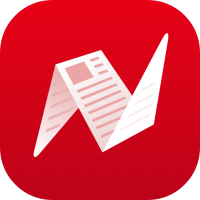 ...