Don't let those haters get you down, Gwyneth. I totally feel your pain. Eating bread is bad. A real low point during Covid quarantine for us too.
For my husband and I, it began with a bread starter, given us by my so-called friend Bella. She said everyone in London was making sourdough loafs in quarantine. I thanked her and let the starter sit in the fridge — glaring at me like dental floss — for more than the five days she said it would last.
After a week, I told Bella I was sorry. I was a hopeless baker anyway.
She said, "It's fine, just make it!"
And so I finally broke down and made a loaf. The texture was perfect, but not enough salt. It tasted so bland. I knew I could do better. The second one was better, and of course, with each batch, you're supposed to set aside more starter. I'm a rule follower and so there I was always with more bread to eat and another starter. I wanted to give it away to a friend but then they'd resent me as much as I resented Bella.
So now, after months of eating sourdough bread during one lockdown after another, my husband and I are on a Keto no-carb diet. And now I can't eat bread at all, or pasta, crackers or milk chocolate, which I adore.
So I guess that's the low point for me. That and when our grocery store ran out of Campari.
So thank you Gwyneth for helping me feel less alone.
But I get why not everyone sees it this way.
The more I think about it, really, worse than the whole bread thing was losing my two dads (father and step-father) in a year (not to Covid, but still bad), not seeing my mom through any of it, my freelance work disappearing and then the balcony being ripped off our apartment because the supports had rusted out and the whole thing was in danger of collapsing and killing people.
But the bread.
Even after starting the Keto diet, I felt guilty throwing out that starter, and so I let it sit there until it finally turned black and furry and smelled up the entire fridge.
Then one day I looked and it was gone. That's when the whole Covid thing really hit home, and I sat down and cried.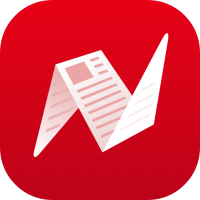 This is original content from NewsBreak's Creator Program. Join today to publish and share your own content.