By now you're a cliché if you're rethinking your career amid Covid-19. But it's worth pausing a second to reflect just how fast this change occurred: people across the globe suddenly rethinking work and life-- some losing jobs, others scrapping them to do something new altogether.
Often something new isn't just one thing; it's many things.
After failing to replace work lost during Covid, I decided to pursue work I really enjoyed. I finished a novel, wrote personal essays, and teamed up with a childhood friend to do a podcast.
Post 50, diverging from a financially-secure career path to follow one's dreams can feel scary. You tell yourself to stick with what you know — particularly given retirement is looming.
In truth, I wouldn't have taken the leap if I hadn't lost work. Despite the pandemic's many horrors, it has forced me (and many others) to explore new opportunities and take more risk, and sometimes for the better.
I got extremely lucky that my first essay about kids and iPhones went viral. (It's here on NewsBreak). This small success has given me hope that I might continue doing work I love.
The point is you're not alone. Lots of middle-aged people are switching careers. The good news is there's hope it will work out for the best. Here's an inspiring story from burned out journalist turned motivated teacher, Lucy Kellaway.
Portfolio Approach
Not long ago, a single job lasted a lifetime. Then it was different jobs but one career. Now it's multiple careers. Really, the iconic job seekers' Bible should be renamed What COLORS Are Your Parachute?
"The length of the average job hunt has increased dramatically," Katharine Brooks writes in the 2021 edition of What Color is Your Parachute. "The length of time the average job lasts has decreased dramatically."
Many of us now patch together multiple jobs to make one reasonable income. Some of us take a portfolio approach. Like with venture capital, we invest our time in a variety of jobs with the hope that one job will pay off. Some of these jobs are actually loss-leaders, i.e., unpaid or low paid jobs designed solely to attract more work.
This portfolio approach to a career can be scary and not for everyone. It's stressful having to relentlessly pitch for new business while meeting deadlines. It can be demeaning working for next to nothing — particularly past the midpoint of your career— in hopes of getting work that actually pays something.
The best advice I can offer is to make sure your job portfolio contains at least some work you love.
Pursuing Your Passions
I learned this lesson about following your passion years ago as an intern at Inc. magazine. Bernie Goldhirsh, the magazine's founder, gave the interns a welcome pep talk. He talked about his own career.
He loved sailing. Although he had no publishing experience, he thought his passion was enough to start a magazine called Sail. This venture grew to include other nautical publications.
While running these magazines, Goldhirsh realized he needed advice on how to run a small business. Not finding what he needed, he started Inc.
One passion begat another.
Bernie concluded his story with this advice:
Follow your passions. We succeed by doing things we love.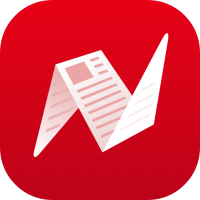 This is original content from NewsBreak's Creator Program. Join today to publish and share your own content.