My daughter has always been a fashionista. From the earliest age, she had firm ideas about what was stylish and what wasn't. At age three and four, she insisted on dresses. At five and six, it was the Elsa dress only. Fast forward to 11, and it was ripped jeans and halter tops (yikes!). Now, nearly 12, she wears baggy leggings and sweatshirts, much to my husband's relief.
Aside from the halter tops, she's always had a decent eye for style and quality. For all the clothes she gets from family and friends, there's always a dress her grandmother buys (from a fancy suburban Philadelphia boutique) that she wears all the time.
Recently, though, things have changed. I blame Brandy Melville.
It's just before Christmas, and my daughter is 10. She has a dance coming up (her first). Her friends are all getting new dresses. She wants one too. It is Christmas after all, she says.
She has a perfectly good dress in her closet, but I agree to take her to Covent Garden and make a day of it. We'll have lunch, see the Christmas lights, and buy a dress. We can shop around Covent Garden, and go to Zara and Brandy Melville — shops her friends talk about.
We strike out at Zara and Urban Outfitters, but that's ok. She's most excited about Brandy Melville.
The first time we pass by, it's packed. I suggest we shop there last. It's still heaving when we return. (Keep in mind this is pre-Covid). Long lines of mothers and daughters stretch across the second floor and into the changing rooms. On the main floor, the lines to the cash registers are even longer. People wait patiently with piles of clothes in their arms.
My daughter is thrilled. She's running around the shop, like everyone else, scooping up clothes to try on. I force a smile.
Outside her dressing room, I hear two moms cooing over the outfits their daughters are trying on. In our dressing room, it's a parallel universe. I'm horrified by these age-inappropriate crop tops and the cheap way they look, hanging unevenly across my daughter's midriff. Don't ask why, but I buy two shirts anyway (the beginning of the end), breaking my "no shopping before Christmas" rule. We never find a dress. She wears one she has at home.
Now, nearly 12, my daughter is obsessed with clothes. We visit family in Florida. She's not interested in the beach or the pool. She wants to go to Forever 21. She nags me daily until finally, I relent.
With her birthday in two weeks, she asks me ten times a day what clothes she's getting. She directs me to a checkout basket at Brandy Melville's online shop, where she has helpfully stored a dozen items. I don't have to buy them all, she says.
I hear the comments already. It's her age! Tweenage kids like clothes. She could be on drugs! Get over it!
I get that.
But it's not her love of fashion I'm worried about; it's her love of consumption.
I'm concerned about shopping as a hobby. The problem I see is that it's simply too easy for even a tween on a tight allowance to come away with an armload of clothes — disposable items that hardly get worn before they're outgrown. I worry that no amount of clothes will ever be enough.
The other day, she asks for a shirt tween celebrity, Coco Quinn, was wearing under a Brandy Melville dress. My daughter has the dress; she needs the full outfit. I open her closet and pull out a similar shirt. It works perfectly. Nope, she must have the Coco Quinn one.
Looking through her closet, I'm struck by how few clothes she actually wears. Yet still, she wants more.
I'm beginning to see that half the fun of getting more clothes is showcasing them to friends. Until recently, I had no idea making "unboxing videos" was even a thing. Apparently, it could take seven years to watch all of the videos online with "unboxing" in the title.
I get my daughter isn't unusual. Many of her friends are obsessed with shopping. When they shop, they almost always buy something, even if they have to spend their own money. On a recent outing with two friends, my daughter returned with a £5 sweatshirt with an iron-on decal of Alice in Wonderland.
She still loves Alice in Wonderland! I'm happy for a second, but then appalled you can buy a sweatshirt for just £5. I launch into my usual tirade against fast fashion (similar to my rant on iPhones). I talk about sweatshops and child labor and damage to the planet from over-consumption — in the way my mom used to talk about starving kids in Africa when I failed to finish a meal.
I tell her our world doesn't have infinite natural resources, and her generation will feel the brunt of that. I say the cost of cheap, disposable clothing is higher than she thinks. For her to spend just £5 on a sweatshirt, corners have to be cut. It probably means her sweatshirt was stitched together by some poor kid her same age in a horrible airless factory.
She's not really listening. My words have about as much impact on her as my mother's talk of Africa had on me.
She's far more influenced by people on TikTok and YouTube. And even though she's savvy enough to appreciate influencers are paid to pitch products, this doesn't make her want the stuff any less. If only Hermione Granger were still her biggest hero. At least Emma Watson has taken a sustainable fashion stand.
And so, here I am again, a mother facing not just the usual tween-related issues, but up against something bigger: people pitching my kid 24/7. For parents, there are no obvious solutions. At the same time, I'm a hypocrite.
On the day before London's latest lockdown, I race around a budget mall buying my daughter birthday presents. I've already bought the shirt; the one Coco Quinn wore under the Brandy Melville dress. I get a pair of jeans, some sweatpants (hey, they're only £5!), and a pair of boots she might not even like, all in 20 minutes.
Maybe this is what my daughter thinks is meant by fast fashion.
I leave the mall depressed. It's all so pointless. Right now, the only clothes my daughter wears are a pair of navy leggings and that cheap Alice in Wonderland top.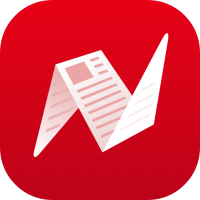 This is original content from NewsBreak's Creator Program. Join today to publish and share your own content.