A company commissions a big report to engage customers and media. It assembles an internal team, designs and conducts a lengthy survey, finds a writer, an editor, does interviews, case studies and makes a video. It hires a design agency and engages its PR firm. People work tirelessly for months.
Finally the big day comes and the team is excited. The report launches but it's like a tree falling in the woods that no one hears.
Tens of thousands of dollars spent (or far more), and all those meetings and rounds of editing reviews — not to mention the expensive SEO specialist— and hardly any customers mention the report, much less media. Even family and friends fail to "like" it on LinkedIn.
What happened?
In short, the content was boring. It catered more to internal staff than to external audiences. And while it contained new data and insight on this company's industry, few people saw it given so much dense text.
Content Is King
Companies are churning out huge amounts of content to convince audiences they are authoritative and experienced leaders in their fields. Research and reports, surveys, thought-leadership blogs, videos, infographics, tons of data and all those social media posts. Content that doesn't overtly sell but informs and attempts to engage and build brand loyalty.
More than 90% of companies use content marketing as part of promotions, while 77 percent have a content marketing strategy in place. Content marketing is supposed to be far cheaper than outbound marketing while yielding three times as many leads.
Some companies have become so prolific, they have essentially become publishers. Microsoft, with its Microsoft Press and Microsoft Learn, is equivalent in output to a mid-size publisher.
The problem is that many companies put quantity over quality and efforts often disappoint. Only 4% of companies rate content marketing efforts as "extremely successful", according to an annual survey by the Content Marketing Institute, and only 23% call them "very successful." The issue is often a lack of strategy, but sometimes it's something more obvious: bad content.
Why Content Flops
I worked as a journalist for decades; now I help companies, NGOs and government agencies produce quality content. When content marketing projects fail, it's usually for the same reasons:
Those in charge are overly beholden to internal audiences. Content is produced to please higher-ups or to celebrate the achievements of internal staff rather than to engage outside audiences.
There are too many cooks and no head chef. The production process becomes like meetings where everyone gets a say. Unfortunately, all of those comments — even those that are off-point — get finessed into the final product to placate egos.
People are afraid to say anything controversial. Content by committee gets watered down to the point that it doesn't say anything surprising, meaning few people will share it externally.
Content producers are too close to the material. They believe because it interests them, it must interest others. As a result, reports go on too long. Videos are static with some guy talking in front of a fixed background with the company logo. The real audience is forgotten, and points that might interest outsiders get buried.
Poor planning. Most companies fail to document a content strategy. Sometimes businesses have a plan and a clear goal but then the mission takes a back seat to the work itself as staff scramble to meet an increasingly frenzied publishing schedule.
Lack of investment. New to content, leaders underestimate what's involved. Surely internal staff can "wordsmith" copy, and handle design — as they do with the company newsletter — and set up an Instagram or Facebook page. Projects are done on the cheap by staff with little content experience or by marketers who can't shift their mindset from sales to editorial.
How To Fix It
If companies are spending increasing percentages of their marketing budgets and staff time on content marketing (as most are), they should follow basic guidelines. Here I've listed five standard rules followed by professional media publishers.
Audience First
A newspaper or magazine reporter may pick a story because it interests them but it will only get published if an editor thinks readers will care. It's similar with social media, videos and films. Netflix doesn't commission shows to please internal stakeholders; it obsessively monitors consumer preference and behaviors to give audiences what they want. The goal is to connect with audiences. Their needs are the driving force when choosing and designing content. The bottom line: For content to go viral, it must resonate with audiences.
2. Valuable Content
This may sound obvious but it's fundamental: content should offer something of value. To be noticed and have any impact, it must be surprising, informative, and should highlight a company's expertise. A classic example of content that does all three is LinkedIn's Secret Sauce guide, which shares how LinkedIn the company uses LinkedIn the platform for marketing.
Alternatively, give audiences "News You Can Use." This was a frequent refrain at my former employers, The Wall Street Journal and Inc. magazine. The idea was to give audiences content so valuable they would clip our print stories and pin them over their desks. Indeed, the high point of my journalism career came on a plane when I worked for Inc. I watched as a guy across the aisle read one of my stories and then tore it out of the magazine and tucked it away in his briefcase.
Having these goals in mind — giving audiences surprising content or news they can use — helps teams stay focused on creating content that's valuable and worth sharing.
3. Friendly Content
People are overwhelmed by content. And apparently we have the attention span of goldfish. Content should be easy to digest. At traditional media, reporters do the heavy lifting of understanding complicated subjects (and complicated language) to translate it into something audiences can quickly absorb.
Axios is a great example of a media outlet that does the heavy lifting of making sense of complicated information and then offering it in different shapes and sizes to accomodate audience needs. Its work on racism, Hard Truths, is a perfect illustration. It breaks this enormous issue down into subjects like sports and politics and education — so people can choose to read or listen to only what interests them — and then delivers the content in a variety of user friendly ways, including long reads, videos and podcasts.
4. Accessible Design
Good content respects its audience. It doesn't waste people's time or make them work too hard to get something of value. I'd argue that most corporate content should be understood at-a-glance using strong design. The more short items — infographics, videos, etc. — the better. All content should be broken into valuable nuggets, and clearly signposted to highlight key information.
5. Slice 'em & Dice 'em
We had a boss at Inc. magazine on the marketing side whose job was to take editorial content and repurpose it for books and videos and conferences. His motto was "Slice 'em and dice 'em". The point is that companies should not be producing single-use content. That report your team worked on for six months is only the beginning. In there are key findings and infographics and video interviews to be tweeted and linked to other content and turned into podcasts and blogs. Think of content like salad separates. Your report is a chef salad. Now take all those toppings and slice 'em and dice 'em and share them again!
Here's the point: If companies want to be taken seriously as content providers, they should behave like them.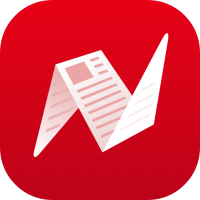 This is original content from NewsBreak's Creator Program. Join today to publish and share your own content.