Research reveals that 8% of men suffer from depression related to becoming dads. "Fatherhood can be a challenging period in a man's life, and some men are at risk of developing depression leading up to and following the birth of their child," according to the British Journal of Mental Health Nursing.
Depressed dads is a poorly understood condition, but studies suggest that somewhere between a wife's first trimester and the first year of a kid's life, the lack of sleep, and the stress of caring physically and financially for a newborn, gets to them. Depression is at its worst when babies are three to six months old, and dads are more likely to be depressed if mom is too.
A doctor on WebMD says symptoms include sadness, sleep problems, low energy, irritability, and withdrawal. "This is a public health concern and something we need to pay attention to," he says.
Reading these findings, my first thought was surprisingly sympathetic. Men do much more than their own dads did. Many new fathers work long hours at jobs and still help clean, feed, and entertain infants. With Covid-19 and families under lockdown, men are helping out more than ever before.
Of course, women have always juggled work and kids, but fortunately, we seem hardwired to get on with it.
Still, I think it really is harder for men. A father of four once told me that most men don't enjoy playing with babies and really only appreciate their own children's company when they're old enough to go on bike rides. By contrast, most women I know view motherhood, while exhausting, as the most fulfilling experience of their lives, no matter what age their children.
We ask a lot of men nowadays. My own father never changed a diaper or bathed us or tidied the house or cooked. He took us on bike rides or to the beach or might give us a cuddle on the sofa as he watched football. We adored him. But it was my mother who did all the work, plus working and volunteering outside the home. In retrospect, the situation must have driven her nuts.
When our daughter was a baby, it was my husband who changed her diaper each morning. Then he would make us cappuccinos and bring the baby and coffee to me in bed, where I sat reading. Even on this weekend morning, as I write this post, he's already made our coffees and taken out the dog. Later today, he plans to make gnocchi for our dinner guests (our first since lockdown!) along with a standing rib roast.
I did the shopping and will clean. But today I plan to play tennis, do some reading and take a walk with my daughter and the dog.
And so, here's the point of this post: LADIES, FELLOW FEMALE BLOGGERS, PLEASE PIPE DOWN! Do not repeat this depressed dad's research. The last thing we need is to give men a medical excuse to stop helping out.
We've come so far.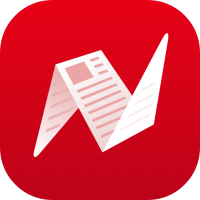 This is original content from NewsBreak's Creator Program. Join today to publish and share your own content.