It's 7AM on a Saturday and we've overslept. I roll over and wake my husband.
"We have 45 minutes before we have to walk out the door," I say. "You should probably get in the shower."
"We have plenty of time," he replies, and grabs his iPad to read the news.
"We have plenty of time," I'm thinking as I…
…make coffee, feed the dog, cook breakfast, get my daughter up and dressed and fed and slathered in sunscreen, find her snacks and fill her water bottle, pack her cricket bag, dig out a picnic blanket and the folding chairs (it's the first match parents have been able to watch since Covid), pack the dog's chew bone, poo bags and water bottle, clean the kitchen…
I'm still thinking about "We have plenty of time" as my husband walks into the kitchen. He's freshly showered and relaxed. He looks handsome and crickety in light khakis and a smart blue and pink linen shirt. I point to his coffee on the table.
"I have to get ready," I say. "Can you please take Leo for a quick walk around the block? It's a long drive."
"I have to do everything," he says. (He's joking).
I don't laugh, but try not to appear agitated either. This is our first family outing since the latest Covid lockdown. I refuse to spoil it.
Still, I can't stop myself from adding in a passive aggressive way: "I have to get ready. We've got like five minutes before we have to leave."
"If you don't have enough time to get ready," he jokes again, "maybe you should have gotten up earlier."
How Did We Get Here?
I'm an accidental housewife. I used to be a reporter on a career track. But then I became a trailing spouse. I followed my husband's career to places like the Republic of Georgia, and pieced together freelance work. After our daughter was born, I stayed freelance. It seemed like I could have it all. Baby, work, and flexibility.
But little by little, I've become more housewife than career gal. And, if I'm honest, it's never sat quite right.
I certainly never used to be domestic. When I worked full-time and pre-baby, my husband did most of cooking, tidying, bill paying, social planning, fixing things around the house. He even polished the shoes and the silver, and ironed his own shirts.
He used to say that I didn't know how to iron, like it was a point of pride that he had this modern wife who couldn't iron. (For the record: Ironing was one of my childhood chores but I was happy for him to think I didn't know how.)
But after our daughter was born, things changed. He was the one working full time at an office. I was home with a baby, and only working part-time, and so it seemed natural that I should take over on the home front. We didn't discuss it. It just happened.
Motherhood 2021
I'm told by friends that I'm lucky. At least my husband pitches in. He still loves to polish things and always cooks for guests. On weekends, he brings me coffee in bed and makes the family breakfast. He mows our small lawn, and replaces lightbulbs. Sometimes he waxes the car.
Most of my friends' husbands do far less. During Covid, the disparity has grown more pronounced with some mom friends homeschooling and cooking and cleaning and also doing day jobs, while their husbands emerge from home offices just long enough to be fed.
To be sure, there are men (including a good friend of ours) who are the main domestic providers at home. And there must be plenty of couples with kids who split home chores 50/50. (I just don't know any of them.)
I should say here that I'm crazy about my husband. The last thing I'd want is to reduce our relationship to who has more ticks on a To Do list. I love my husband because he's a wonderful and fascinating man. We share a great life together. (And he brings home the bacon.)
So what is this about? It's about how I became an accidental housewife, and how it happened almost imperceptibly after our daughter was born. It's about how this happens to so many competent and accomplished women who suddenly have to settle for lesser definitions of themselves in order to accommodate family life.
One day you're a successful career type. The next you're a mother, and it's assumed you're not just responsible for a child, but for everything related to family and home. It's only a matter of time before careers get thrown off course.
Meanwhile, there's a subtle shift in mindset at home.
You wake up one day and your husband says: "We have plenty of time." And that's when it hits you: What he really means is that he has plenty of time because he only has to think of himself. You, on the other hand, had better get moving.
And there you are, in 2021, living the 1950s dream.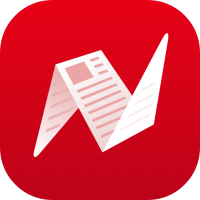 This is original content from NewsBreak's Creator Program. Join today to publish and share your own content.