Who knew it was a thing? Puppy playdates with your dog's litter.
I'm at the park with our dog Leo. He races off to join four other puppies, all about the same size, with similar curly coats but in different colors. They're running around under two park benches upon which sit five adults.
I joke that my dog loves a good puppy party. I say how similar the dogs look.
"They're from the same litter," says the owner of the cute black cavachon.
"Is this a thing?" I ask. "People getting their dogs together with their brothers and sisters?"
Yes it is! Dog owners are finding their dogs' siblings and having puppy playdates.
These pet owners found each other on Facebook.
I have so many questions:
"Did the dogs seem to know each other that first time?"
ANSWER: "Sort of."
"Do they play better with their siblings than with other dogs?"
ANSWER: "Yes, usually."
"Do you have pet parent rivalries? Like whose dog is better at fetch or performed best at puppy training class?"
ANSWER: Polite laughter.
So now I have a confession to make: I've found Leo's siblings on Facebook!
A neighbor asks for information about our dog's breeder. We didn't buy him from a breeder. We bought him from a woman who bought him during the first Covid lockdown in London. She had to return to an office and couldn't keep him. I do some digging online to get the breeder's information for the neighbor.
It turns out the breeder has a Facebook page. I'm scrolling through the posts and that's when I see them. Pictures of puppies who look very different, but who are part of the same litter born on April 5, 2020, the same day as Leo.
A post from one of the pet owners says they're still looking for the last member of the litter. If he's out there, please reply to this post, she says.
Excitedly, I write back that I'm pretty sure I have him and his name is Leo.
I don't hear from the pet parents. I hear from the breeder. She is angry that someone sold on a dog bought during lockdown. I tell her the owner was distraught over parting with the dog, and thoroughly vetted us before handing him over. Appeased, she signs off.
And so, here I wait for Leo's invite to a puppy litter playdate.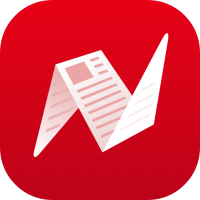 This is original content from NewsBreak's Creator Program. Join today to publish and share your own content.