DENVER, CO - Denver is indeed famous for its nickname as The Mile High City, where Denver visitors can feel the natural beauty through the beauty and bustle of a metropolitan city. However, there is one thing Denver visitors will always look for and explore: restaurants to eat at.
Denver visitors will never feel bored with the food in Denver because Denver provides a wide selection of restaurants that can be visited for dinner.
Here are some recommended places to eat in downtown Denver.
Downtown Denver is always lively, with a wide variety of activities within it. There are several recommended restaurants that visitors can visit when they are in downtown Denver. The first is Guard & Grace which is a modern American steakhouse restaurant by Chef Troy Guard who has been exploring the culinary arts in Denver for more than a decade.
The second is Mint Indian Restaurant and Lounge, which focuses on providing a variety of authentic Indian cuisine, such as curries, tandoori chicken, samosas, and so on.
The third is Dazzle, which is located on Curtis Street in Denver. DazzleJazz is a dinner club that always brings local vocalists and groups to liven up the atmosphere in Denver. Even Dazzle is famous for being "One of the Top 100 Jazz Club in the World" by Downbeat magazine and "Best Jazz Club" by Westword. Some of the foods provided by Dazzle such as seafood, sandwiches, pizza, macaroni, and so on.
The fourth is a Northern Italian restaurant connected to the Hotel Monaco, namely Panzano Restaurant. Panzano provides various types of Northern Italian cuisine, wines, and so on. Panzano can also be a winning location to spend time while enjoying the beauty of downtown Denver.
For more information on dining venues in Denver, you can access The Mile High City's official tourism website here.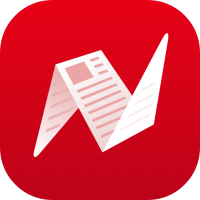 This is original content from NewsBreak's Creator Program. Join today to publish and share your own content.