DENVER, CO - Denver is a place where people want to do something fun with nature while enjoying the metropolis.
The City and County of Denver, known as Mile High City, is a city that has easier access through the Rocky Mountains, which makes Denver a place full of natural activities that can be done with the family.
There are lots of fun outdoor activities that people visiting Denver can enjoy, including:
Kayaking
People can kayak during their time in Denver. One of the recreational parks that provides kayaking facilities is Confluence Park. Confluence Park is just 3.9 miles from downtown Denver.
Tours with ScooTours
People who are visiting Denver and want to ride around Denver can use ScooTours Denver as an option to get a good tour of Denver. ScooTours provides scooter rentals to visitors and scooter tour guides to guide them during the tour. Guided tours will take visitors to the best places in Denver.
Ride in a Hot Air Balloon
See the famous Rocky Mountains as you ride a hot air balloon in Denver. Denver provides several options for visitors who want to ride a hot air balloon, such as Fair Winds Hot Air Balloon Flights & Rides in Boulder and Adventures Out West in Colorado Springs.
See Wildlife in the Denver Natures
In Denver visitors can see a variety of wildlife such as bald eagles, bison, deer, owls, and all kinds of rare animals at the Arsenal Rocky Mountain National Wildlife Refuge which can be found within 10 minutes from the city center. In addition, visitors can also hike in the park.
Other fun outdoor activities you can do while in Denver can be accessed via The Mile High City's official website at https://www.denver.org/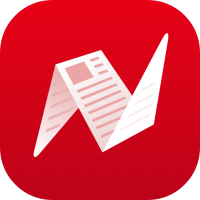 This is original content from NewsBreak's Creator Program. Join today to publish and share your own content.