DENVER, CO - Last weekend (August 23), 2021 CinemaCon presented various creators and production houses in the cinema industry a platform to discuss their upcoming projects and films. One of them is Jurassic World: Dominion. According to Beatrice Verhoeven, this third installment of Jurassic World asks one question: If dinosaurs lived among us, would you be safe? The answer is no.
In real life, dinosaurs are extinct creatures that used to roam the earth. Today, traces of the dinosaurs can be found across the world, even in Denver's surrounding area. Find out about the lives of these giant animals, how they looked like, and whether you would be able to survive living in a world among them, check out these spots in the Denver area.
Dinosaur Ridge in Morrison
Dinosaur Ridge was founded in 1989. Its purpose is to preserve the fossils on Dinosaur Ridge near Morrison, Colorado, and to educate the public about the natural history in the area.
The Dinosaur Ridge Trail offers more than 300 dinosaur tracks, with over 15 fossil and geologic sites. Some of the sites include Crocodile Creek, Ripple Marks, Bone Bed, Brontosaurus Bulges, and more.
The area also features the indoor Trek Through Time Exhibit Hall, at the Main Visitor Center. Visitors can experience a simulation walkthrough of diverse environments at different prehistoric sites.
Find Dinosaur Ridge at 16831 W Alameda Pkwy., Morrison, every day of the week.
Morrison Natural History Museum
Morrison Natural History Museum offers visitors hands-on exhibits at Jefferson County's original paleontology museum and modern fossil finds. To this day, the museum still actively studies local paleontology.
The museum opens daily at 9 a.m. with reservation, and 10 a.m. to the public. If you'd like to tour with a guide, tours are available three times daily at 10.15 a.m., 12.15 p.m., and 2.15 p.m.
Visit the museum at 501 Colorado Highway 8 in Morrison. For more information, check out mnhm.org.
Triceratops Trail in Golden
Triceratops Trail is located at 3050 Illinois St, Golden. This 1.5-mile gravel hiking trail was designated by the Secretary of the Interior as a National Natural Landmark in 2011.
The trail features several stops highlighting various points in the area, including dinosaur fossils. Check out the large three-toed Tyrannosaur track and many four-toed Triceratops tracks here. They are dated back to 68 million years ago.
The Triceratops Trail is now being taken care of by The Friends of Dinosaur Ridge. Although it is not located in Morrison, visitors of Dinosaur Ridge can visit the trail with the tours offered by Dinosaur Ridge. Learn more about the trail here.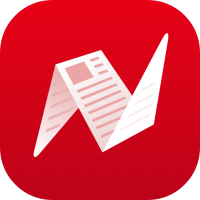 This is original content from NewsBreak's Creator Program. Join today to publish and share your own content.