DENVER, CO - Individuals are so close to electronics, especially cell phones today. The internet and social media cannot be separated for a moment. But at any time the electronics or cell phone can be broken, so where should we repair it while in Denver? Of course, in the following listed place!

Denver Mac believes that each electronic is part of life, and keep the function properly is Denver Mac's goal. It focuses to fix Apple products, include Macbook, then iPhone, iPad, desktop, watch, and more. Besides repairing, Denver Mac also sells some MacBooks that you can check via the website or social media. Located at 820 West 8th Ave
Denver, Colorado 80204 and open every day.



Mobi.Geek focus to fix iPhone and service at a low price. The customer can book in three ways, including online booking, calling or texting, and sending messages. Mobi.Geek service in a simple way to build a good lasting relationship with the customer.

Wireless Image
Wireless Image has various services besides repairing the mobile phone or electronic. Wireless openly buy, sell, reprogramming, free diagnosis, and others. Wireless dedicate to world-class customer service. Located at 1740 Federal Blvd #2, Denver, CO 80204 and is open every Monday-Saturday.

iDenver Repairs

iDenver services many different devices with the more popular offerings are repairing iPhone, iPad, iPod, and Apple Watch. iDenver tries to repair done right at the first time consistently. Located at 2150 S Bellaire St, #100 Denver 80222, iDenver always services every day exclude in holidays.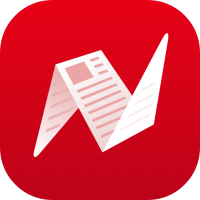 This is original content from NewsBreak's Creator Program. Join today to publish and share your own content.