ESTES PARK, CO - The Stanley Hotel is an essential part of the Estes Valley's history. The hotel was built in 1909 by F. O. Stanley. Since then, it has become known for the view it offers and as the setting of Stephen King's The Shining.
Freelan Oscar Stanley built the hotel as a step for Estes Park to become a resort town. Stanley even built a hydroelectric plant in the mountains to give the hotel full electricity and added phones in every room. Since it is a summer resort, it was not until 1979 that heater was added.
In the 1970s, the Stanley Hotel experienced a downfall due to losing to other accommodations with modern amenities. The hotel was almost torn down if it wasn't for the up-and-coming horror author Stephen King. His stay brought fame to both his name and the hotel's name.
King stayed at the hotel as he was struggling with his project at the time, Darkshine. As the hotel was almost isolated, with no other guests, King found himself wandering the empty corridors, with canned music in the background and visited the hotel's bartender. The remote location, grand size, and eerie atmosphere made King had a wild imagination. This was the night he had The Shining set in his mind.
After the successful release of the book, a film adaptation by Stanley Kubrick was released in 1980. Interestingly enough, it was not shot in the actual hotel, but in Oregon. As the inspiration of The Shining, the hotel earned a paranormal reputation, gaining the title "Disneyland for ghosts". Night tours are available for guests who want to explore the active paranormal phenomena and folklore. Some paranormal investigations have visited the place, including teams from Travel Channel's Ghost Adventures and SyFy's Ghost Hunters.
Beyond the paranormal reputation, The Stanley Hotel houses an expansive whiskey bar, restaurants, gift shops, event spaces, and more to add. With the panoramic view of the Rocky Mountains, the hotel is the place for a getaway from bustling cities.
Learn more about this historic hotel here. While you are in Estes Park, don't forget to make a turn and visit the hotel at 333 Wonderview Avenue, Estes Park.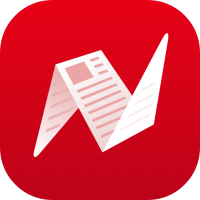 This is original content from NewsBreak's Creator Program. Join today to publish and share your own content.