DENVER, CO - There are lots of fun destinations and places to visit in Denver. Of course, these places become destinations for their respective lovers. One of the places that you should probably visit is the bakery as a home for lovers of bread, cakes, and other desserts. The following is a list of 5 favorite bakeries in Denver.
Rheinlander Bakery is located in Olde Olde Town Arvada and has been around since 1963. Rheinlander offers baking fresh European-style desserts, cakes, and pastries. Their pastries also try to fulfill customer desires by providing gluten-free, dairy-free, sugar-free products and various drinks or coffee as a compliment. If interested, Rheinlander is open every day at 8 am, or check the official website for online orders.
Wooden Spoon Cafe & Bakery has been open since 11 years ago and has a goal to consistently serve good food around the neighborhood and city. Open every Wednesday-Sunday and offers egg sandwiches, croissants, coffee cake, and more. Customers can also pre-order pastries the day before.
As the name suggests, Tokyo Premium Bakery offers Japanese-style bread and pastries. Located on Pearl Street, Denver, Tokyo Premium provides Shokupan, almond croissants, custard donuts, fruits sandwiches, and more. Customers can also order with pickup to go service by ordering 5 hours before pick up.
Located on Sound Broadway, Denver, Azucar focuses on producing breathtaking and handmade custom cakes, cupcakes, and small desserts that are not only provided at the event but also memorable. Azucar even includes a 2021 Wedding Cake Baker in Denver, based on weddingrule.com.
- Taste of Denmark
Taste of Denmark offers pastries, danishes, croissants, pies, strudels, and bread every morning. Located in Lakewood, Taste of Denmark was awarded the 2020 Tripadvisor Traveler's Choice "Reviews from millions of Tripadvisor travelers place this Restaurant in the top 10% worldwide." It opens every Wednesday-Sunday at 7 am.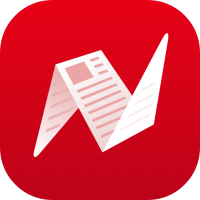 This is original content from NewsBreak's Creator Program. Join today to publish and share your own content.