HIGHLANDS RANCH, CO - South Metro Fire Rescue's planned community risk reduction strategies include reducing car crashes and reducing the severity of those that do occur.
Here are some things that you need to check before driving:
Check your Mirror
Drivers can adjust their mirrors to avoid blind spots, even though modern vehicles have warnings that alert them to vehicles in surrounding lanes. Next time you're in your car, think of these things:
Adjust the rearview mirror so that you can see straight behind the car.
Lean your head towards the center of your vehicle and adjust the right mirror outward so you can just see the side.
Adjust your left mirror outward until you can barely see the side of your car and lean your head to the left until it contacts the window.
As a result of the wider perspective, vehicles approaching from behind will be visible at all times.
Seat Position
Adjust your seat so that your chest is at least 10-12 inches away from the steering wheel. In the event of a collision, sitting too close together hinders the seatbelt and airbag from operating correctly. Additional space may be gained by tilting the seat. Other things to think about:
Instead of pointing to your neck or head, the steering wheel should aim at your chest.
Adjust the seat so that your entire foot may rest on the pedals.
Raise your seat so that your eyes are three inches above the steering wheel.
Between the tops of your ears and the top of your head, the top of the headrest should be.

Seatbelts
Make sure your seatbelt is snug and low on your hips by adjusting the lap belt. The height of the shoulder belt in most vehicles may be adjusted so that it does not touch your neck. The shoulder belt should not be worn under your arm or behind your torso. In either case, it will not protect you in the event of an accident.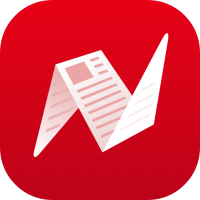 This is original content from NewsBreak's Creator Program. Join today to publish and share your own content.