WELD COUNTY, CO – Many people say that volunteering has changed their lives in a way they do not expect. Some made new friends, learned new skills, landed a job, or even spiritually expanded their minds and souls.
Bruce Fitzgerald is one of the individuals who gained many benefits by serving on the Weld County's advisory board. He joined the Planning Commission from 1997 to 2007. Right now, he is volunteering for the Area Agency on Aging Advisory Board.
He said that serving on the advisory board makes him more connected to the Weld County Government. He added that he has a better understanding of the process involved in the county's government after years of serving, and is proud to be a voice for these boards.
Another Weld County resident, Dennie Kutcher, is also one of the individuals who gained many advantages by serving on the county's advisory board. He encourages everyone to devote their time to be a volunteer on of the county's board.
He explains that volunteering is a way for him to give back to society. From the experience, he has learned about problem-solving, insight about the county, and overall growth as a person.
Although some boards are looking for local residents with a specific backgrounds, those who don't know anything about the county government also have the chance to be involved with the advisory board. Weld County Government is always looking for someone who is passionate, wanting to learn more about county government, as well as excited to contribute their time for the county's residents.
There are several openings on Weld County's boards and commissions. The interested residents can apply through https://www.weldgov.com/Government/County-Governance/Boards-and-Commissions/Current-Openings.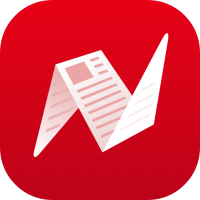 This is original content from NewsBreak's Creator Program. Join today to publish and share your own content.