SUMMIT COUNTY, CO – In the future, Summit County could have hotter, drier weather. The Rocky Mountain Climate Organization or RMCO has released new climate models that indicate a hotter and drier future.
The Rocky Mountain Climate Organization's findings come as Summit County and the rest of the west is in the middle of a historic, twenty-year drought that is unlikely to be broken despite multiple years of above-average snowfall and monsoonal rainfall.
Summit County Sustainability Coordinator Michael Wurzel said that there are several negative feedback loops related to rising temperatures as a result of global warming. include greater fire hazards, reduced snowpack, and lower spring runoff, all of which have an impact on our mountain lifestyle.
Summit County created and implemented a countywide Climate Action Plan in 2019 and greenhouse gas emission reduction goals in the energy, transportation, construction, and waste sectors.
Electric vehicles must be adopted quickly to accomplish the county's climate action goals, and Summit County Government has committed to having 100 percent electric or zero-emission vehicles by 2050.
The electrification effort is well advanced, with three electric Summit Stage buses carrying passengers and 14 electric vehicle charging stations for the workplace and public charging of electric passenger vehicles accessible in Frisco and Breckenridge.
The County adopted a Sustainable Building Standard, which demands new construction to be highly energy-efficient, to reduce GHG emissions from the building sector, both residential and commercial.
Summit County Government is working to not just cut its greenhouse gas emissions, but also to adapt to climate change immediately to create a more resilient community.
The good news from the RMCO models is that Summit County's average temperatures and precipitation do not change significantly under the low and medium emissions scenarios, which is a solid reason to keep the County's climate goals.
Summit County now has three days with highs of 80° or above on an average year. In the worst-case scenario, days with temperatures above 80°F would occur 12-37 times per summer by 2050. Days with temperatures of 80°F or above would occur 54-89 times per summer by the end of the century.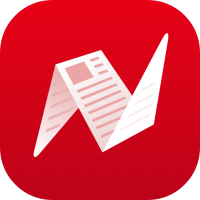 This is original content from NewsBreak's Creator Program. Join today to publish and share your own content.