DENVER, CO – Denver is considered one of the best places in the U.S. to start a business. The city even made it to the ForThe Mile High City is a business-friendly environment with its populous neighborhood and rapidly growing startup community. There are several things and information that may be useful for those who planned to start a business in Denver.
The first thing to know is about getting a business license from the state, business owners can register their business at the Excise and License Department by phone or personally visit the department's office at 201 W Colfax Ave on workdays, it is recommended to come to the office between 7:30 a.m. and 11:00 a.m. to avoid long queue. Find more info about the licensing center here.
Registering a business name for a legal structure is also an important part of doing business. To check if a business name is already being used in Colorado, business owners can visit the Secretary of State website. Click here to visit the website.
Another useful piece of information to know is about the sales tax rate in Colorado. The official sales tax rate in Colorado is 2.9%, however, it's better to learn more about the detailed information. Started from July 12, 2021, Business owners can file and pay the taxes via an online licensing and tax filing system provided by Colorado Springs Sales Tax Office.
Colorado Small Business Development Center (SBCD) also provides other facilities to support local new entrepreneurs. Facilities to help the growth of local businesses such as free one-on-one confidential consulting, educational workshops, and long-term programs are available on their official website at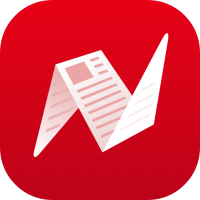 This is original content from NewsBreak's Creator Program. Join today to publish and share your own content.