BOULDER, CO – Starting to feel bored and want to try something new? These communities in Boulder might be the right place to get some new experience. Another special thing about these communities is that they are not only doing specific activities in their field but also have strong social purposes such as supporting the locals and working for environmental sustainability.
Brave enough to climb the rocks? Try to join the Boulder Climbing Community to experience the fun and adrenaline. Boulder Climbing Community is not only providing climbing activity but also working together to protect and preserve the Front Range climbing areas. This community also opens a donation and volunteer program for those who want to help human waste mitigation, making local climbing sustainable, and do a well-cared climbing area. Find out more about the climbing community by visiting the official website.
Naturally, Boulder is a community in Boulder that works to accelerate the natural products business. As their slogan on the website said "We're bringing hundreds of brilliant people together", Naturally Boulder is exactly the right place for people to learn, discuss, and collaborate to support the growth of the Colorado natural products community. They also provide several events, educational activities, and even job listings for those who may be looking for a job in the natural product industry. Learn more about the upcoming events and requirements to be a member by clicking here.
Want to escape mundane routine and get creative? Boulder County Arts Alliance might be the right place to go to. Boulder County Arts Alliance is a non-profit organization that provides several artsy activities and events. Such as workshops, art panel discussions, art advocacy programs, grant applications for artists, exhibitions, and many more. BCAA is also open for those who are interested to be a volunteer to support art activities in Boulder, and also a donation program to support the local arts. Visit the BCAA official website to find more.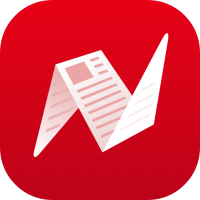 This is original content from NewsBreak's Creator Program. Join today to publish and share your own content.