BOULDER, CO – Open Space and Mountain Parks (OSMP) Rangers remove countless alcohol bottles and many other alcohol litter on open space areas every week. These alcohol litter left on the land is dangerous and could seriously harm the environment.
Glass containers and alcohol, such as beer, wine, or soft drinks, are considered dangerous because of the potential harm they might cause to other visitors. Alcohol use on Flagstaff Mountain, for example, shows a particular danger because of the area's rugged trails, winding roads, and the popularity among bicyclists and community members.
The City of Boulder reminds everyone that these types of litter are highly prohibited. The Open Space and Mountain Parks Rangers will increase its patrol time to reduce the number of those letters, as well as to ensure the safety of everyone.
The OSMP Rangers will also strengthen its rules and alcohol regulation, especially in areas where excessive alcohol litter is prevailing and lead to a safety concern for the visitors, such as Flagstaff Mountain.
The Open Space and Mountain Parks remind everyone of five key points when visiting open space areas:
• Enjoy and protect shared public lands. Remember not to leave any kind of trash and dog waste.
• Be courteous and inclusive. All the visitors must remember that the open space areas are shared public lands and everyone must respect each other.
• "Know before you go." Remember to plan everything ahead and always minimize risks.
• Don't park illegally at trailheads. Make sure all the visitors have a backup plan in case a certain trailhead is full.
• Stay on the trail and walk through mud. Don't forget to always step on bare spots or rock in case visitors need to step off the trail.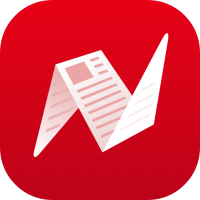 This is original content from NewsBreak's Creator Program. Join today to publish and share your own content.