AVON, CO - Don't have a plan for the weekend before the Labor Day holiday? Celebrate Summer's End at Nottingham Park Avon with your family and friends. Mark your calendar from 3 to 6 September 2021. There will be competitions with prizes ranging from cash to live music and many more.
This is the first event for Summer's End. Don't miss the various exciting activities available for four consecutive days. On the first day, September 3, 2021, there will be a movie night at the Lakeside Cinema located at Harry A. Nottingham Park & Pavilion. Grab your snack and blanket and enjoy the sensation of watching a movie outdoors. The film will start at 8.15 pm.
On the second day, on September 4, 2021, there will be the second annual Avon Art Festival. Visitors can find unique items handmade by artists all over the country. There is no charge to enjoy this, so please come. Or you can also do other fun activities on Saturday Mornings at Lake Nottingham, such as renting a boat or swimming.
The follow-up event on Sunday will be more exciting because many competitions with attractive prizes await the visitors. In collaboration with SUP CO, the committee will hold these competitions:
1. Standup Paddle (SUP) individually. Participants can register here.
2. Team Race Paddle Battle (SUP). Register here.
3. Cardboard Regatta Team Race. Please register here.
The event then continued with relaxing at SunsetLIVE! While enjoying live music by local musicians. For all requirements and info about the competition can be found on this page.
On the last day, as the closing of the Summer's End series of events, don't miss a live performance by the legendary band Los Lobos from East LA. This concert is also free, of course. Please come to Summer's End and enjoy all the events. For complete information about the event schedule and others, click here.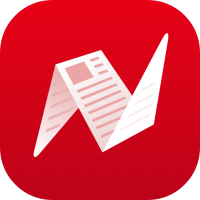 This is original content from NewsBreak's Creator Program. Join today to publish and share your own content.