DENVER, CO - Children's Hospital Colorado's therapy dog named Ralph Lauren has entered retirement. Ralph first came to Children's Hospital Colorado in 2019. While there, Ralph helped children who were receiving clinical care along with his handler, Kizzy.
While serving at Children's Hospital Colorado, Ralph has achieved many things, including the inauguration of the Children's Colorado's growing Medical Dog Program, a pioneer in presenting dogs as a medical team and a child therapy partner.
Several things are very memorable during Ralph's time here, including he has helped more than 19,000 patients with 14,750 hours of work. He often accompanies patients in ambulances, during MRI scans and even at the dental clinic. In any atmosphere, happy, sad and tired, he is always there. Ralph and Kizzy have given a wonderful memory in this hospital.
A few months ago, the vet diagnosed Ralph with terminal lymphoma, but Ralph and Kizzy are still trying to carry out their duties in the final months while he is still here. So now that he's retired, Ralph can focus on getting through his healing period with Kizzy by his side.
Before Ralph retired, he helped 5-year-old Piper fight together through cancer treatment. In Ralph and Piper's signature comical fashion, Piper was finally able to finish his chemotherapy.
If you have memories of Ralph, you can email them to TheDogtorIsIn@childrenscolorado.org. Or you can also donate to Ralph's Medical Dog Program here.
All complete memories of Ralph from online storybooks to art galleries here.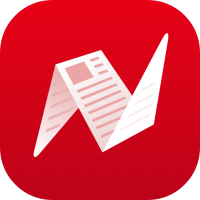 This is original content from NewsBreak's Creator Program. Join today to publish and share your own content.