DENVER, CO - On Monday, August 23, 2021, the FDA finally approved that Pfizer's vaccine is safe and tested for effectiveness in fighting COVID19. Before the FDA was approved, Pfizer had gone through a lot of fundamental research. Taking this step is reasonable to slow the rate of spread of this virus and save many lives.
Dr Janet Woodcock, acting director of the U.S. The Food and Drug Administration (FDA) hopes that the FDA announcing this will make people more confident about getting a vaccine. Then those who are still in doubt about whether this vaccine is effective will be even more convinced.
So far, according to data, more than 4 billion people have received vaccines of all types spread throughout the world. While in the U.S., more than 400 million people received mRNA vaccines, namely Pfizer and Moderna.
Now Pfizer's vaccine will have another name, Corminaty. Pfizer can be used for ages 12 to 15 years and over as long as they are under strict supervision and have met the requirements. The rest of the COVID-19 vaccine is very effective at suppressing severe symptoms.
In line with this, Thomas Campbell, as a test team at the UCHealth University of Colorado Hospital at Anschutz Medical Campus, said that the COVID-19 vaccine was indeed effective. Even for people who have comorbid illnesses, side effects are rare after receiving the vaccine.
"The benefits greatly outweigh the risks," Campbell said.
Individuals who have received their vaccine indirectly have also protected their loved ones. The benefits of the vaccine outweigh the side effects. Therefore, with this approval from the FDA, medical experts hope to reach out to more people by promoting Pfizer as a safe vaccine.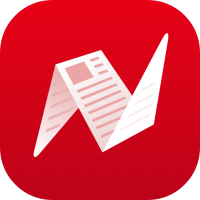 This is original content from NewsBreak's Creator Program. Join today to publish and share your own content.