DENVER, CO - As a non-profit organization focused on protecting animals, the Morris Animal Foundation funds 13 scientific symposia and conference events to impart health and other knowledge to dogs, cats and wildlife farm animals.
"An integral part of founder Dr Mark Morris Sr.'s vision was to support and foster collaboration and training of scientists and mentoring of students," said Dr Janet Patterson-Kane, Morris Animal Foundation Chief Scientific Officer.
On this occasion, the Morris Foundation felt very happy because it could give its spirit through financial assistance. This program will run from 2021 to 2022. Below is a list of past and future symposiums:
- Wildlife Disease Association
This event took place on July 1. This program is to prepare professional graduates in the field of animal health.
- American College of Veterinary Behaviorists
The symposium takes place virtually on August 6. Take the concept of discussion to discuss animal behaviour.
- Spanish National Research Council (CSIC) and Wildlife Disease Association
For students and professionals in the animal field, please join by visiting this site. This event will be virtual and is currently still open for registration.
- American Association of Zoo Veterinarians
This year's online conference will be on October 4 for the next few days and become a forum for animal observers. Please visit this page for more info.
- The Peregrine Fund
This symposium will take place on October 9, 2021. Please visit this page for complete information.
- Greater Appalachian Llama & Alpaca Association
The conference, held on October 21 - 24, will present information on Llama and Alpaca animals. To register, visit this page.
- Loggerhead Marinelife Center
For lovers of marine life and everything in it, please see the list of awards and winners for marine heroes on October 22 on this page.
There are still some exciting conferences to increase our knowledge of animal life. For those who are interested, you can read all the information here.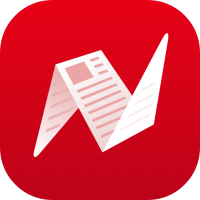 This is original content from NewsBreak's Creator Program. Join today to publish and share your own content.