DENVER, CO – Residents of Denver must be pretty familiar when it comes to the art scene. The city is filled with mural art and many major art events every year. But do you know there are two small cities in Southern Colorado where big things happen in the art world?
Those two cities are Walsenburg and La Veta. With only a couple of hours' drive from Denver, these two cities are at the forefront if you are looking for an art scene around Colorado. Walsenburg and La Veta might be your next visit when you want to explore Colorado.
There are many art spots located in Walsenburg. One of the most popular art spot in this city is the Walsenburg Mural Project. Located in downtown Walsenburg, at the 418 Main Street, many mural arts in this area will show you the history of Walsenburg and the Spanish Peak area through the drawing of Native Americans and miners.
Some of these arts show how Native Americans and miners must face hard lives living in the area. These mural arts were created by local artists such as Jason Crum, Dean Fleming, Jessica Hughes, and many more.
La Veta will also give you fascinating art journey in Southern Colorado. One of the main places you should visit in La Veta is Spanish Peaks Arts Council or SPACe Gallery.
The gallery in is a nonprofit organization dedicated to share art for the local community through exhibition, art classes, and the annual Art in the Park event. Similar to Walsenburg, most of the art pieces in this gallery highlight the culture of Native America, the Spanish, cowboys, and the West.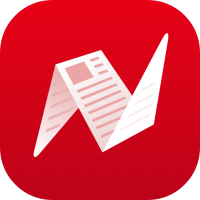 This is original content from NewsBreak's Creator Program. Join today to publish and share your own content.