DENVER, CO – Alumni of the University of Denver, Mallory Bernstein, brings music education to under-resourced schools in Colorado. Right now, she has successfully reached almost 2,500 students through eight elementary schools partnership in Denver.
Her love and passion for music are the biggest drives for her to bring music education into the city. Having experience working in schools as an accompanist makes her realize high-quality music education is necessary.
Bernstein makes her mission possible by creating her own branch of New York-based nonprofit organization, Education Through Music, in Denver called Education Through Music Colorado. After talking to local educators about her ideas, she successfully established the branch and became executive director.
She said that music education is "incredibly important" for the students because it gives them platform to express themselves and feel connected with others. She added that it is important for them to find joy in these hard times.
She believes music education helps to develop self-confidence, motivation, and supports learning in many areas to make them more successful.
According to survey conducted in New York by Education Through Music, the program brings social development, safe relationship with teachers, inspired new friendship, and encouraged students to attend school.
Education Through Music brings music education by incorporating the music element into regular school subject. For example, third-graders in Denver took a poem from their English class and set it to music.
Right now, the organization is growing and expanding. Bernstein has planned to bring Education Through Music Colorado to more schools in Denver. She hopes that music can be a lifelong love for many of the students.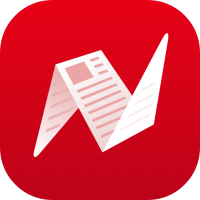 This is original content from NewsBreak's Creator Program. Join today to publish and share your own content.